It is. of course, not Elvis Presley's birthday.

But this doesn't stop presidential hopefuls who think homosexuality can be "fixed" and incandescent lightbulbs are cutting edge technology, and that the town of Concord (where our forefathers fought for independence)is in New Hampshire.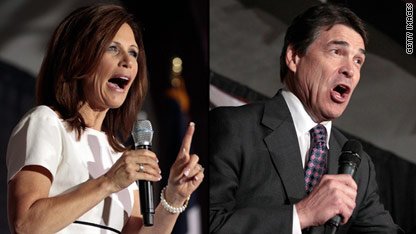 Study this picture. Now imagine they are singing along to 'We Won't Get Fooled Again' by the Who or 'Papa Was a Rolling Stone' by the Temptations.