ETA: Here's the new one! YAY! Thanks for all your support and input. It really helped, as always. Wow, there's a big difference from the wire one...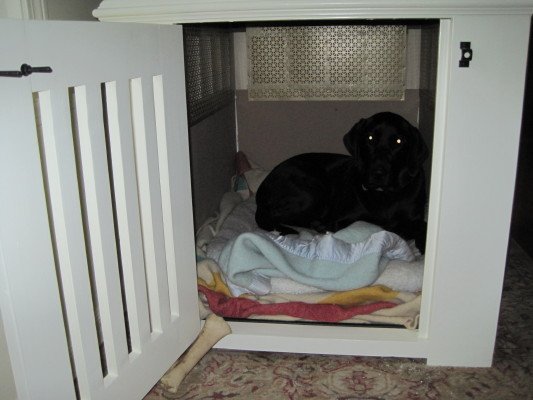 Well, she's gone and done it. She's 71.5 lbs, and her crate is rated to 70 lbs. We bought the 70 lb crate because her parents were both under 60 lbs so why would I have gotten a bigger one? Anyway, our vet just told me (at her last visit where she was just weighed) that if she still goes in on her own to rest and sleep for the night and can curl up in the back like she does at night she is comfortable in there. But, my concern is that it SAYS 70 lbs. I'm a stickler for the rules so, of course, this bothers me.
Here she is napping and just after I woke her up taking pictures (note the door is open; she went in there to rest on her own). What do you think? Kindly vote below.
TIA!! ~kar