Cooper is starting to drive me nuts!!! I love the little guy, but man, is he starting to act like a real puppy!!! Lots of chewing, nipping (we are working on that HARD), couple of accidents a day, and now, whenever we bring him outside to go potty all he wants to do is chase leaves and eat EVERYTHING in sight. How did you guys keep that from happening? I swear this dog would eat anything.
Don't worry, I still love him.
But he can not start his classes until his third round of shots, which isn't until January....ahhh!
He is still great with the crate, though!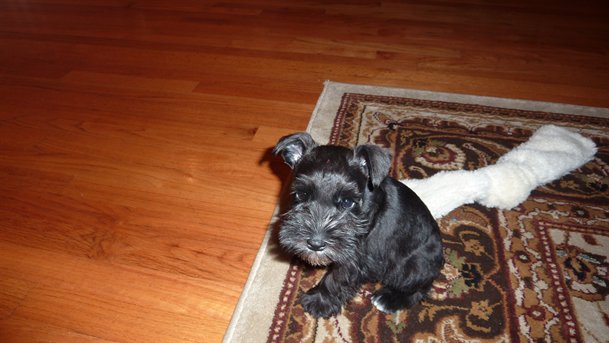 I only look innocent....