Especially Yours® (www.EspeciallyYours.com), the hairstyle leader for black women, provide women with a variety of hair fashion options: short and stylish; sleek and modern; long and elegant. The colors are vibrant, natural looking and truly flattering.
Especially Yours® offer all the top looks – at prices to fit every budget. This summer Especially Yours® has put together the "Top Ten" looks in wigs; these styles are comfortable, light and airy – perfect for the ease of summer!
Pixies—Quick and easy, fashionable and fun…sometimes less is more.
Fringe—Bangs frame the face beautifully.
Curves—Soft curls and waves highlight feminine looks.
Glamour—Timeless, classic styles that are synonymous with pure elegance.
Gray—Going Gray has never looked better!
Red Carpet Ready Lace Fronts— Extremely natural of hairlines creates sleek and sophisticated styles.
Summer Crops—Fresh, short looks for lazy summer days.
Human Hair—100% Human Hair, at amazing price points. The real deal.
Texture—Spiky to sleek to asymmetrical….texture provides volume with a modern flair.
Motown Tress – Fashion forward looks that capture the very essence of African American style.
Change your hair as often as you like with a wardrobe of fuss free wigs and hairpieces. Discover the latest trends and style by signing up on www.especiallyyours.com for email alerts on the newest trends, sales, and other "must know" hair style information.
Especially Yours®
Especially Yours® offers a wide assortment of fashionable, versatile wig and hair piece styles and apparel for the fashion-conscious black woman. From special occasion to everyday wear, Especially Yours® has hair fashions for everyone – easy synthetic styles, human hair designs, falls and headband styles, fashion add-ons, hair pieces and weaves.
As the market leader in these product categories for black women, Especially Yours® continues to set trends in contemporary hair design, with exclusive signature collections from celebrities including Diahann Carroll. Especially Yours® has further enhanced its product line with revolutionary innovations including WhisperLite® fiber, a wider range of sizes, and new approaches to color blends and highlights.

Especially Yours® also offers an exciting apparel collection that features top-quality designs at affordable prices. This line includes everything from flowing caftans and Christian-themed casual wear to elegant suits by some of the industry's top designers, including Nubiano, Lisa Rene(tm) and ML Studio by Milano(tm). Matching hats and handbags complete the chic, head-to-toe looks. For more information visit www.especiallyyours.com; 1.800.939.9447.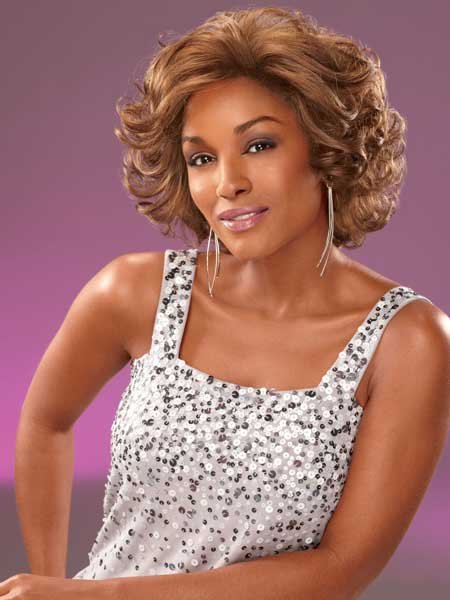 Spirit Human Hair Wig from Especially Yours®
Leary PR for Especially Yours®