In Response to
Re: Bouquets?
:
[QUOTE]Oh god, I was afraid of that! I have 7 bridesmaids!!
Posted by Goodness1[/QUOTE]
What is your color theme? If you have 7 BM's, you could always have them just carry small bouquets of roses, such as 6, 8, 10, or 12 roses, which may keep the cost down, like this....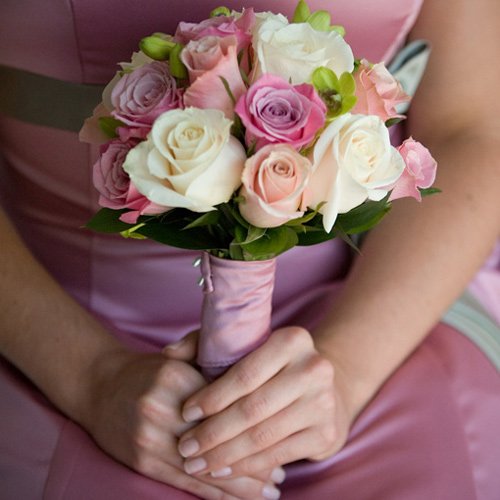 I think this is SO pretty. Simple, but elegant! :)