Hey Ladies, this has nothing to do with weddings, but I know you have the best suggestions on what businesses give good service.
I have a 4x6 area rug that I bought from Ikea, it has a colorful pattern on a cream background (I know I'm silly to have bought a light colored rug to put in my high-traffic living room, but I really love it.)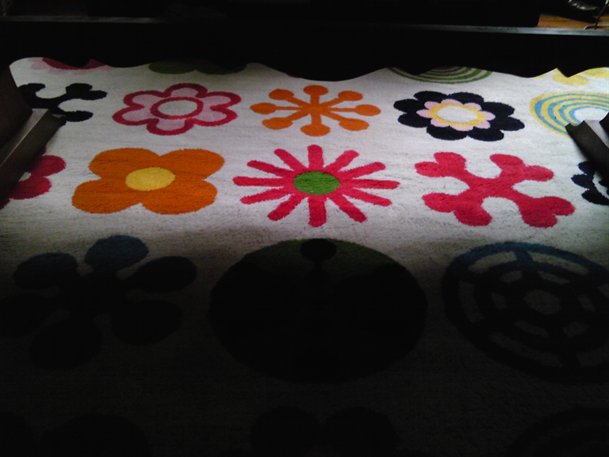 I've tried spot-cleaning at home, which workled pretty well for the first few months but now the edges just look really dingy and I want to send it to get cleaned somehwere, but I don't even know where to start.
So, does anyone know if a good area rug cleaner in the Boston area?
Do you know how much I should expect to pay to have it cleaned? It's acrylic wool, I'm sure, being from Ikea and all.