Congratulations and welcome to the boards!!! If you're game, find the "Show off your rings" thread in Etiquette and post away. :)
We got married in Sudbury (about 25 minutes outside of Boston) at the oldest working inn in America (a la Paul Revere's time), The Wayside Inn. It's non-profit so prices are very reasonable. You can ABSOLUTELY come WAY within your budget there with open bar and filet mignon for 100 people. We had 80 and spent about $18,000 on our ENTIRE wedding (dress, flowers, invitations, everything). It was elegant and historic. They have a non-Catholic (they do not allow Catholic ceremonies for some reason) chapel on site, too, but you don't have to use it, of course.
Wayside Inn
You can find a lot of photos on their site, but here are some from ours. We had the horse and carriage - it was only $200, and they took us not only back and forth from the inn to the chapel but also all around the property after the wedding and before the reception (while our guests were enjoying cocktail hour). The dressed up guy is the doorman.
One of the 10 guest rooms (the moms, the MOH, and I got ready here):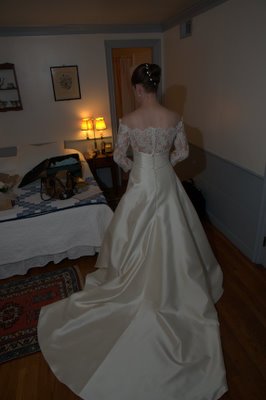 The entrance to the Inn: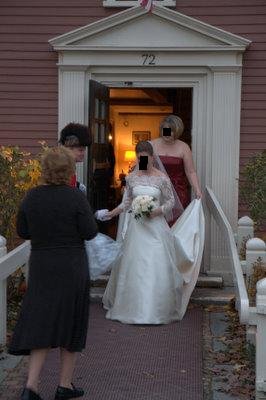 On the way to the chapel: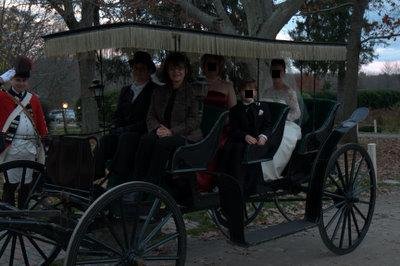 One of 10 tables (we grew the pumpkins for the table numbers):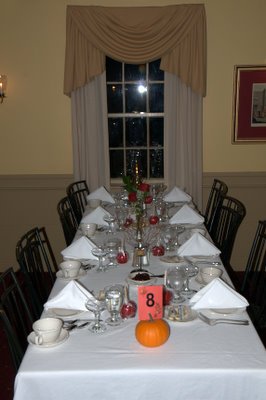 The Wayside Inn bakers provide the cake (or I think you can have one brought in if you want, but this was delicious!):