Nothing to worry about......just listen to sheeple_nation and his star pupil sheeple_nation pictured below. You can easily see they have the wit and wisdom you should embrace if you want to be part of the sheeple herd. Of course that's sheeple_nation's mentor, sheeple_nation, on the right. And no I didn't simply copy/paste the picture from Jewardnicky because I'm too damn lazy and uncreative to download a different google image for "stupid". I actually thought of it all by myself.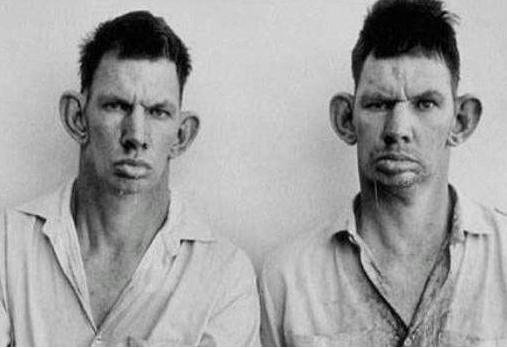 Of course, the Homeland Security Department was passed to muck up intelligence under the guise of streamlining it.
The elites have planned to take down the US for some time and The US Army has been training forthe total violation of this act for over a decade. The Bilderberg Agency recently launched a super secret Death Star that it will use to exterminate the sheep. Watching T.V. one minute, and then POOF!
http://www.slate.com/blogs/future_tense/2012/04/09/nrol_25_spy_satellite_launched_by_national_reconnaissance_office_.html
Bwa ha ha ha
The mentally Ill will grab their made in China flags and wave them as hard as they can in support of mass murder by the "good guys". They don't have to see the entrails of babies or smell the burning flesh or hear the horrific screams of those who have been dismembed and worse. I know. The mentally Ill will say "Hey it's only 20 or 30 million people".
But don't worry. Just listen to Mentally Ill twins. Everything is going to be fine if you just forget about everything and click your heels 3 times....yeah, that's the ticket
"The individual is handicapped by coming face to face with a conspiracy so monstrous he cannot believe it exists."
J Edgar Hoover - Director of FBI 1924-1972




______________________________________________________________________-


Figured I'd pre-empt the putz. U.S. launched a new high tech spy satellite. No doubt, Alex Jones will say it was launched to spy on him personally. And maybe your grandma, too.