So you tweak the forum and provide me with my own personal, invisible posting space - no one but me, and of course YOU, can view my posts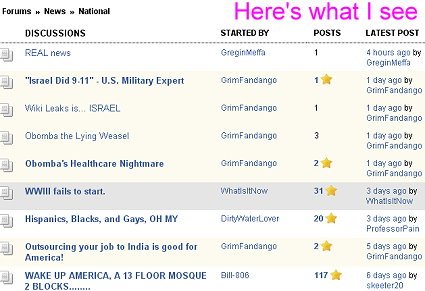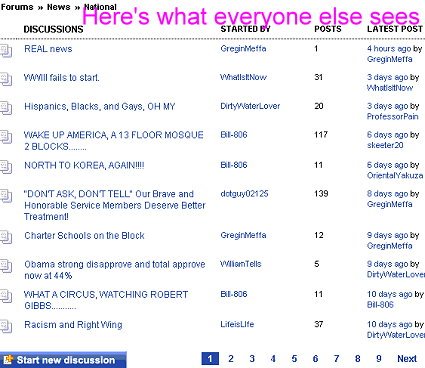 So now that no one can see this discussion, let me ask you - just what have I done here to cause you to jeopardize your job by pulling this stupid stunt?
By the way, I've saved all of these screen shots, and all of the posts that have been pulled for no reason, no breach of the rules, no overstepping the bounds of good taste - simply for your own personal reasons. Your persistent post pulling forced me to do this, as I work too hard on these posts, making sure of the accuracy and all that, to just allow you to dump them on a whim.
So let's hear something from you, because there's no reason to hide behind the skirts of the corporation any longer.