http://www.stuff.co.nz/world/6278223/White-House-in-lockdown-after-dog-goes-poopoo
Right on cue, after the passing of the Indefinite Detention Bill, we have an "event" at the WH where Occupy protesters had been peacefully demonstrating. This is classic stuff. We've seen this many, many times. It's called a "False Flag" intelligence operation.
Our hackles were first raised when Alex Jones leaked an image of Borray Hernandez Muhammed's dog, Bo, wearing traditional Illuminati garb (pictured below).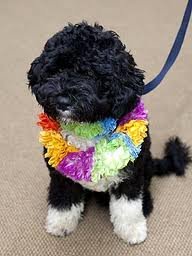 This dog needs to be watched.
Over the course of the last 6 years here, I've documented dozens of events where police or protected "black block" anarchists, infiltrate peaceful demonstrations and cause violence.
The "authorities" always respond by arresting the peacful protesters, many times beating, macing, tasering etc. - while allowing the cops or anarchists to get away. This is the first time animals have been cruelly used by the "ZIONAZIS" to transmit a protester kill order in disguise.
If you look closely at the secret false flag training image taken during this live run, you can see the secret message transmittor disguised as waste: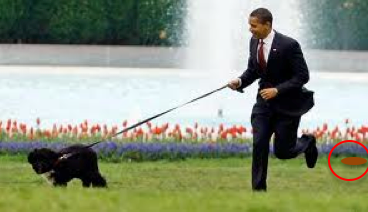 They don't show it FOX or CNN, but this kind of "False Flag" intelligence operation is thousands, of years old. Like Nero burning down Rome to blame it on the Christians.
ONLY SHEEP DON'T KNOW WHAT HAPPENED NEXT.
Bo was quickly flown to Texas under cover of the White House lockdown, where he underwent plastic surgery and fur reconstruction to appear entirely different, while the handler who picked up the message capsule was detained in the bathroom under armed guard.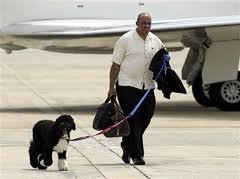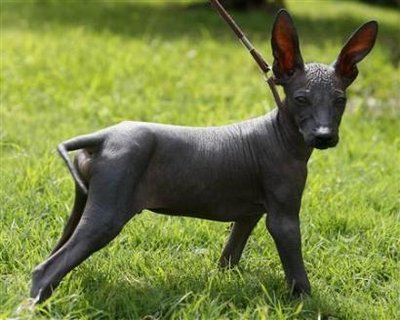 For those not smart enough to connect the dots AKA: ReubenHop, let me help.
Very soon, anyone protesting the government is going to be looked upon as a domestic terrorist
. And it won't matter wether it's the Tea Party or Occupy, or an angry group of senior citizens who can't live on their pension or SS check because of inflation.
I've predicted pretty much everything that's happened over the course of the last 6 years because I'm so cool in my magic cape!
Maybe some day, people will actually snap out of their daze and buy a post-apocalyptic martial arts video from Alex Jones, too!