In Response to
Will the truthers answer?
:
And will they consult their network of superbrave warriors? What if the plans were faulty? I mean, that wouldn't be a major revelation. Think about it. How many actual events just like that happened? Those weights? Those speeds? All that fuel? Physics has its obvious limits: How much calculation you can do. We probably do not have the capability - almost assuredly do not - to map every last particle in a ten mile, even a mile, radius of the towers. Location down to velocity and spin state, I'm talking. That's what you need for perfect modelling. (Nevermind that sticky area of assiging spin states and locations without measuring, thereby fixing said states and locations). In the 60s they didn't have anything like the computers we don't have for perfect modelling. They had some very limited machines, maybe, but I doubt those were used. WHY IS IT SO DAMNING THAT THE STRUCTURE FAILED IN LIGHT OF THAT ?
Posted by WhatDoYouWantNow
911 Truther VS LIAR
911 Truther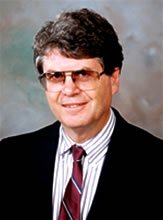 Dwain Deets, MS Physics, MS Eng
– Former Director, Aerospace Projects, NASA Dryden Flight Research Center. Before this appointment, he served as Director, Research Engineering Division at Dryden. Recipient of the NASA Exceptional Service Award and the Presidential Meritorious Rank Award in the Senior Executive Service (1988). Selected presenter of the Wright Brothers Lectureship in Aeronautics, a distinguished speaking engagement sponsored by the American Institute of Aeronautics and Astronautics (AIAA) (1986). Included in "Who's Who in Science and Engineering" 1993 - 2000. Former Chairman of the Aerospace Control and Guidance Systems Committee of the Society of Automotive Engineers. Former Member, AIAA Committee on Society and Aerospace Technology. 37 year NASA career.
Statement in support of Architects and Engineers petition:
"The many visual images (massive structural members being hurled horizontally, huge pyroclastic clouds, etc.) leave no doubt in my mind explosives were involved [in the destruction of the World Trade Center]." http://www.ae911truth.org