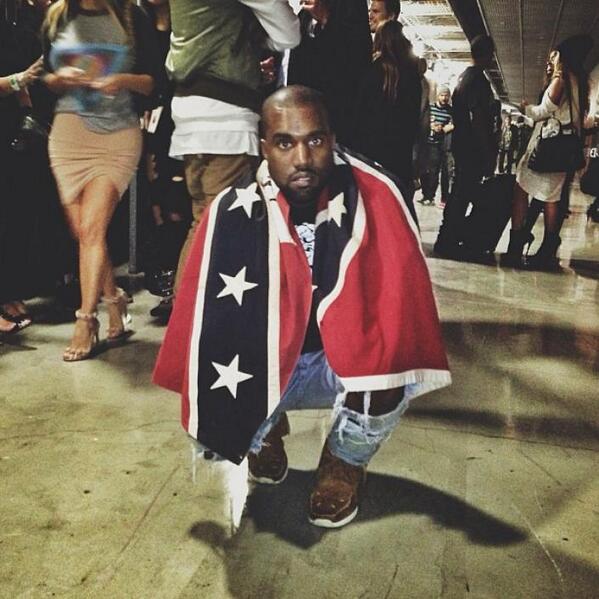 Kanye draped in a confederate flag: "It's my flag now"
Remember Confederate Flag Guy? You should: in the limited media coverage the Million Veteran March during the government shutdown, one man holding a confederate flag magically became "Tea Party protesters" and grabbed nearly all the attention. What, then, to make of rapper Kanye West and his newfound appropriation of the confederate flag?
Kanye West has featured the confederate flag on recent tour merchandise. Selling Confederate flag tshirts !
This is different because Kanye West is a black rapper in 3...2...1...
Same issue with black comedians and rappers using the N word with impunity, while harmless old white lady Paula Deen admitted using the term decades ago and loses her career...
If progressives didnt have double standards, they would have no standards.