Washington (CNN) -- Reluctant approval from Congress for providing military support to Syrian rebels allows the Obama administration to move forward with plans first announced almost six weeks ago.
White House spokesman Jay Carney told reporters on Tuesday that the goal of the military aid expected to include small arms, ammunition and perhaps anti-tank weapons is to keep the Syrian opposition going against forces aligned with President Bashar al-Assad's regime.
Noting al-Assad's forces have been helped by Hezbollah in Lebanon as well as Iran, Carney said Syrian rebels need the help of the United States and allied nations to withstand an increased assault.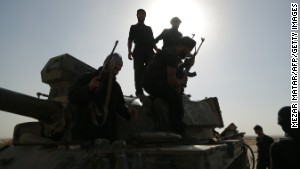 McCain: Syria policy 'a disgrace'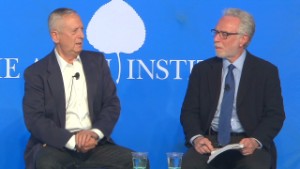 Former top general skittish about Syria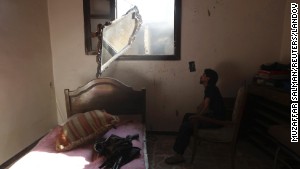 TV soaps avoid Egypt and Syria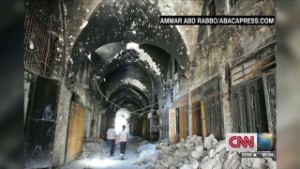 Syrian photographer documents destruction
"The aid is intended to help the opposition resist Assad and eventually prevail," Carney said, adding that any resolution of Syria's civil war will require a political transition.
His comment appeared intended to soften any expectations that the rebels could topple the regime by military means alone.