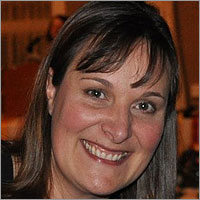 Please welcome Christine Cohen, who blogs at Mom's Lifesavers. She is our Featured Parent Blogger this week, which means we'll be learning more about her and her blog each day.
Check out each day's theme and how to nominate a local blogger (or yourself!) for this series, by going here.

We are so happy to have you, Christine! Please introduce yourself and tell us about your blog.
Readers, feel free to stop by to say "hi" to Christine or ask her a question. We'll be chatting with her all week long in these forums so we hope you'll stay with us.
(Also, learn more about our past Featured Parent Bloggers here!)