Children like the most current, trendsetting shoes available, while parents consider quality, fit and value to be the most important factors when buying children's shoes. With more and more busy parents turning to online shopping for back-to-school, fit becomes a critical piece of the puzzle.
According to KLAS Shoes President Charlie Liberge, whose new Roc-A-Bouts® children shoe line debuted last year, parents should look at both retail stores and the internet for back-to-school shoe shopping. "The convenience of buying children's shoes online is tremendous," explains Liberge. "Of course retail stores provide the opportunity for immediate purchase and wear of the shoe. But shopping online has many benefits as well. Today's sites provide all the tools you need to make a terrific purchase -- from sizing charts, to no postage required returns, and a breadth and depth of available sizes." He added, "And if you can save money in the process by purchasing quality shoes that your kids will love, then what's not to like about back-to-school shoe shopping?"
Here, from KLAS Shoes, are five top tips for buying children's shoes:
Measure to ensure a proper fit.

It is important to measure a child's foot while he or she is standing up. This will provide the proper size and width. The width of a children's shoe is just as vital as the length. Make sure that the shoe is not tight through the in-step (front top of the shoe). Check the fit often, as kids at every age outgrow their shoes very quickly. Typically, kids need new shoes every three months under age three; five months under age seven.
Use sizing charts.

Children's shoes should be the correct size, not a size bigger. A good rule of thumb would be: approximately a half inch of space between their toes and the end of the shoe to ensure a proper fit. Sizing charts, both online and in stores, are a huge help. Remember, if you measure in between sizes, it's best to go with the larger size.
Make support a top priority.

Heels are not recommended for younger children, as they can impair children's ability to walk properly. Consider the "learning to walk" stages: crawling, standing and then walking. Babies are like tight rope walkers in their earliest stages of walking; they will have their hands high at their sides even with their shoulders. They will curl their toes as this gives them a sense of balance. As they begin to feel more secure in the walking process, their hands will lower until completely at their sides. Select shoes with good support to alleviate tripping while walking.
Purchase shoes in your child's favorite colors and/or styles

. They will be much more apt to wear them. Children who are old enough can provide feedback on the shoes they like and dislike and what fits best. Offering them stylish but affordable choices helps them participate in the shoe buying process.
Choose shoes that are comfortable and easy to put on.

Comfort is a critical factor, so have your child test the shoes by walking around the inside of the house for a few minutes. If the shoes feel uncomfortable, return for a different size or style. Always look for easy on and easy off access for infants and toddlers. Good choices: shoes with fasteners, including Velcro, laces or buckles.
About Roc-A-Bouts®
Filling a much needed void in the children's footwear category, Roc-A-Bouts® has been an instant favorite with kids and parents alike. With the majority of offerings in the $19.99 to $39.99 price range, Roc-A-Bouts® offers fashionable children shoes that are sturdy and comfortable. Roc-A-Bouts® offers a full range of children's footwear categories including newborn, pre-walker, toddler and youth. Styles include sandals, casual shoes, athletic footwear and boots. One of the key advantages of the Roc-A-Bouts® line is depth and breadth of selection; the shoes are available in medium and wide sizes, ensuring a proper fit and maximum comfort.

Roc-A-Bouts® are available in over 300 stores across the country as well as on such well known websites as Shoebuy.com and Sears.com.

About KLAS Shoes
Headquartered in Bedford, MA, KLAS Shoes is a shoe manufacturer with brands that range from kids to adults, comfort to wellness and fit to fitness. The four primary KLAS Shoes product lines include Roc-A-Bouts® (children's footwear), Rotasole®, KLASFit™ (stylish footwear for those experiencing medical discomfort such as diabetics and those with arthritis), and STROLL EEZ™ brands. KLAS Shoes is committed to delivering True Worth to the retailer and the consumer -- designing, developing, producing and selling products that take into account the ever-changing economic environment. KLAS Shoes consistently delivers the highest quality merchandise, striving to insure that each brand exceeds the needs and expectations of the customer.

For more information visit www.KLASshoes.com.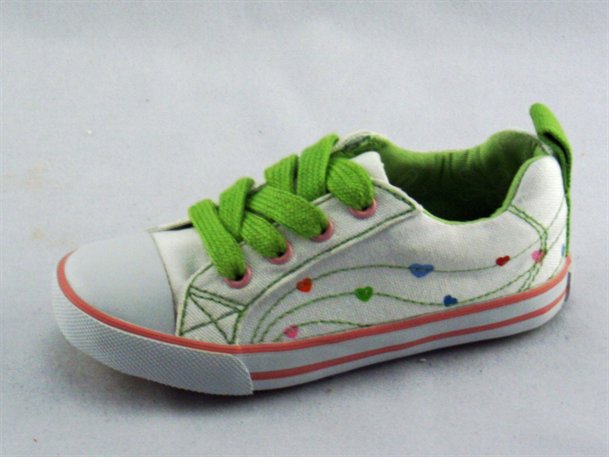 Leary PR for KLAS Shoes