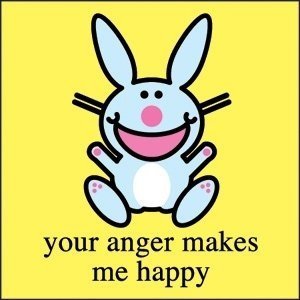 OK so I'm glad I'm not a moderator on here because if I were, lots of stuff would get deleted, including whatever posts may follow this one to the effect of "waah! you happy cause you crazy lalala!" I have blocked dozens of users on my youtube channel for just this reason, but deserving people enjoy reliving the good stuff.
Here's some recent good stuff:
At about 20 seconds, not sure what Ferrence did, but he sort of slipped and then made a weird pass to Bergie. Pretty funny.
I know, I know, if the Canes did not su ck so hard this year, this video might be more encouraging. But it's enough to show that the Bs are not
complete
douches when it comes to the powerplay-- um... maybe it's just a psychological slump!
Ha. My serious thoughts have been articulated elsewhere so I won't get into it. I just want to say that to those who think trading Wideman is a good idea: LOL
Sure. Trade away our few remaining consistent players!
Hey,
what's worse than a player who is cosistently good (Wideman) but not great?
A player who's inconsistently great
(Ryder, Wheeler, Krejci apparently, and almost everyone else)
but who gives you the illusion that you don't need to replace him with someone who gets the job done every time
(Kess)!
Oops. That wasn't too happy. But anyway, enjoy!