http://thehockeywriters.com/bobby-orrs-landmark-season/
Since we have till Saturday...I highly recommend this great account...
"Around the beginning of this century, Bobby Orr's 1969-70 season was voted the most important and significant full-season contribution to NHL history by a panel of highly respected experts and hockey historians. Orr –'69-70 was ranked number 1, ahead of any of Gretzky's magnificent seasons, ahead of everybody else. The primary reason: Orr singlehandedly changed the way the game was played. He already owned the record for most points in a season by a defenseman of 64 set in 1968-69. With 120 points in 1969-70, he became the first ever defenseman to win an NHL scoring title and bested his own record by a whopping 88%. It was a super-human feat of single-season athleticism, never witnessed before in the professional sporting world. These things were unheard of. It was ridiculous.

The following is a detailed account of how Bobby Orr's incredible 1969-70 season unfolded."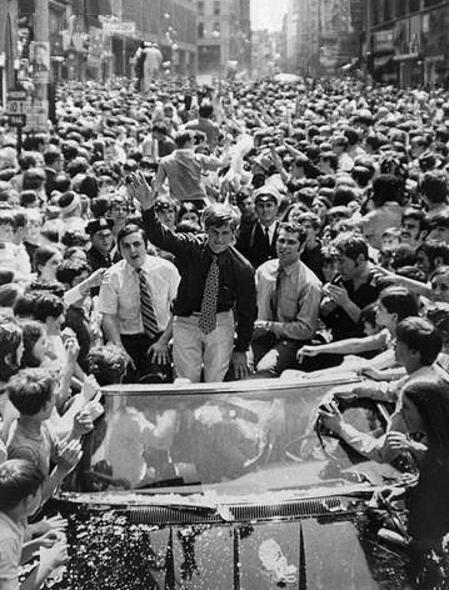 PS. http://thehockeywriters.com/book-reviews/
I am most definitely purchasing "Firewagon Hockey: The Game in the Eighties".
Any other hockey books out there you would recommend ?