In response to RichHillOntario's comment:
Only lucky Jay Leach gets to see our catholic girl unwrapped.
What about in the deepest recesses of our minds, San?
It's especially more fun when you know how catholic girls act once they get to college.
Like opening the barn door and all the horses run out?
Yep!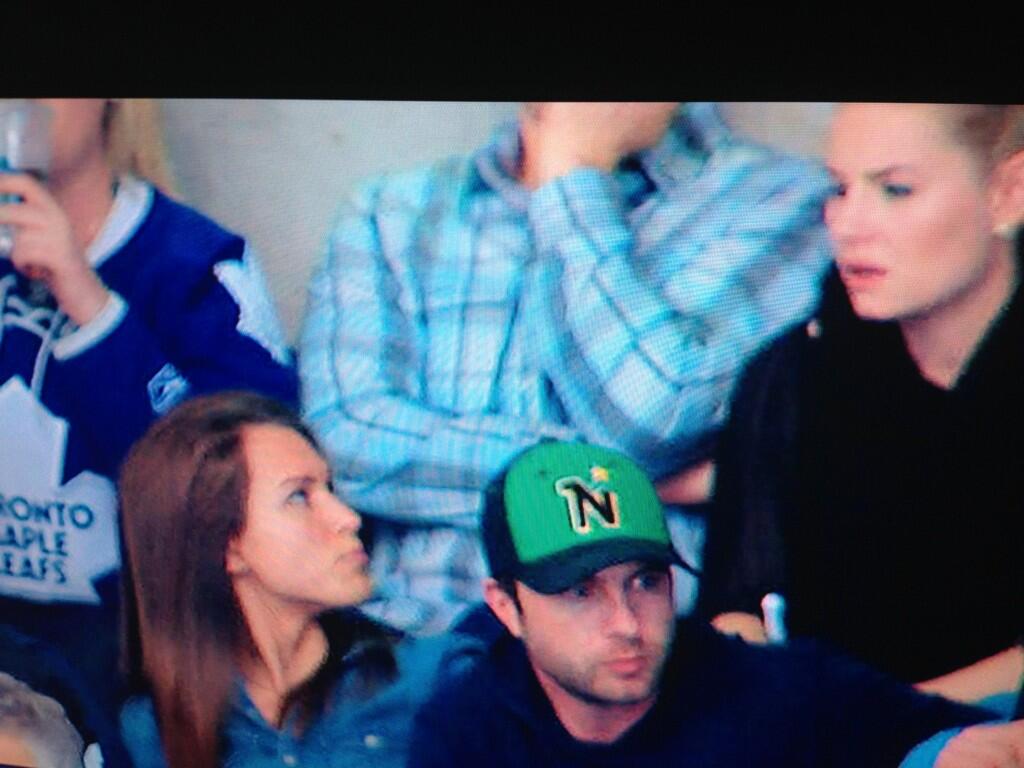 Reimers wife looking up at Dion Phanuef's fiance, who I think is Elisha Cuthbert, after the gaff.
Yikes!