In Men's hockey, a goal is sometimes called back despite no whistle, as the ref explains his "intent to blow".
In this game the girls play on the ice, a puck that goes in AFTER the whistle blows is allowed...even after video review.
"In the third period of Wednesday's round-robin game between the USA and Canada, a puck was trickling toward the American cage as it snuck behind goalie Jessie Vetter. The puck slightly disappeared from view for a second and that's where the confusion set in.
As the puck trickled toward the goal line, the referees blew the whistle. The question was if it blew before or after the puck eventually went in. Immediately the Canadians celebrated the score and the horn sounded in Sochi.
After the review, the referees called it a good goal, despite the fact that the puck seemed to be short of the goal line at the time of the whistle. Here's a look at where the puck was when the whistle blew."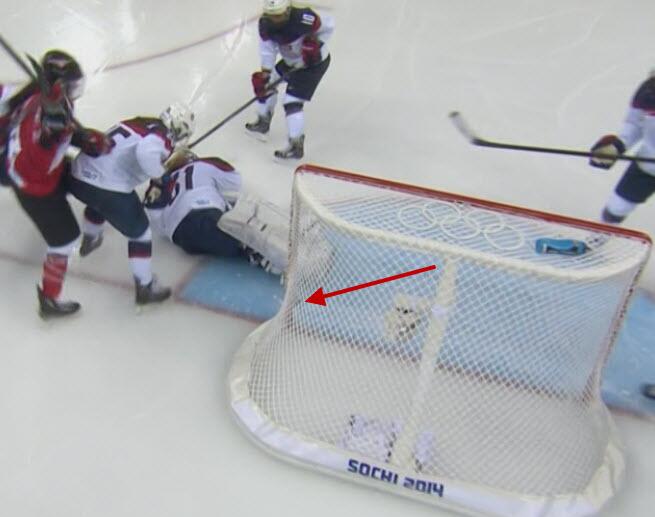 They have to do away with this event all together. If one team has won 18 straight games and only two teams have won the Gold, it's obviously not working.