It looks like any deal to sell the Coyotes to Hulsizer has fallen through... so naturally the city council of Glendale has voted 5-2 in favour of spending $25 million in tax dollars to cover the Dogs losses for the 2011-2012 season, in order to give them another year to find an owner. So another year of this crap at least.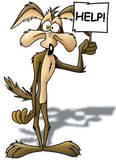 Isn't there some definition of insanity about doing the same thing over and over again and expecting different results?


Whatever... Winnipeg's getting the Thrashers anyway, so I don't even care anymore. Just makes the NHL and Glendale look like idiots, and means teams that make money, like the Bruins, have to continue propping up that mess in the desert.


Aren't you glad to know where a portion of your ticket prices are going?