BOLD IS BEAUTIFUL !
Half measures never get you anywhere, and Danny Ainge has gone balls to the wall to not only keep the Championship Window open - but he's now opened another window
Jeff Green is the PERFECT running partner for Rajon Rondo. Let it be known that the Celtics now have 2 of the next Big Three already in place. Jeff Green is already a borderline All Star, and him and Rondo are gonna be dynamite together. RUN RUN RUN !!!
I've been banging the drum for a bold radical move for months now and I'm glad Danny saw things my way. (you're welcome !) Jeff Green and Rondo are gonna lead the team in minutes, Green getting minutes at 3 positions. Miami raised the bar this summer , the Knicks raised the bar getting Carmelo, and even the Nets are gonna be coming hard with Deron Williams. I LOVE that Ainge just added a young All Star and now no one can look at the Celtics as the over the hill gang sliding toward irrelevancy.
Perk was great playing next to Garnett and if he signed the deal he was offered, he'd still be here. Now WYC can offer Big Baby $30M to stay and they have the expiring Kristic to eat up minutes for the last 25 games (also as insurance for the playoffs)
I'm shocked to see Semi Erden and Harangody get traded, but Ainge OBVIOUSLY has a deal in place for Troy Murphy/and/or others unknown... Enough with all the talk about Murphy not being able to play D or play tough. He's been unpopular with the Fantasy Nerd crowd only because he was overpaid , but even so, he is flat out a MUCH BETTER rebounder than Perk ever was , and put him next to KG or Shaq and watch how tough he looks. Then there's the issue of Semi's shoulder...didn't Doc say many times that Semi was one play away from being out with season ending surgery ? Kristic is a huge upgrade, he's been getting 21 minutes a game on a run and gun playoff team...how much better could Ainge have done ? He even got a #1 draft pick thats gonna be in the top 15 !
No one is gonna miss Nate with the bigger and better Von Wafer , and by the way - Delonte West is back !
Give it up for Danny Ainge making the biggest boldest move since landing Ray&KG !
Getting Jeff Green doesn't just keep "the window" cracked open, IT SMASHES OPEN another 5 year window and keeps the Celtics in the top tier with the Miami Vice for the ENTIRE LeBron era.
I can't understand some of the other comments posted here tonight. Write off the Celtics this season ? Pfffft ! Maybe write off tonight's game in the thin air of Denver, but adding Jeff Green and Kristic , getting Delonte back , Shaq ready to come back next week, J'ON apparently further along than we thought.............and 3 open roster spots that will be filled with upgrades over who they had ? How can Celtics fans not be over the moon tonight ?????
Must be that crappy Boston weather that has everyone depressed !
NEVER UNDERESTIMATE DANNY AINGE, THE MAN WITH THE ACE OF SPADES UP HIS SLEEVE
http://www.youtube.com/watch?v=7JomNEFUyEg&feature=related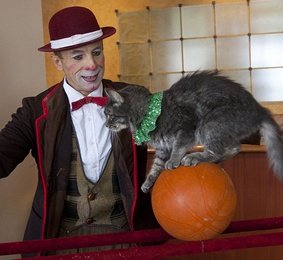 HAIL TO THE THIEF !!!!!!!!!!!!!!!!!!!!!!!!!!!!