I am as much a homer as anyone, and truely believe TB is the greatest QB in NFL history. But the decision to throw that ball to Slater was not a good one.
When they lined up, they had an overload to the left side with Mankings, Light, Gronk, Welker and Hernandez (he is the Fullback) and only 3 players for them to block, Suggs, Lewis and the CB on Welker. If they had sent Welker in motion to the left, that would fully removed that cb from the play. This is a defense to run against...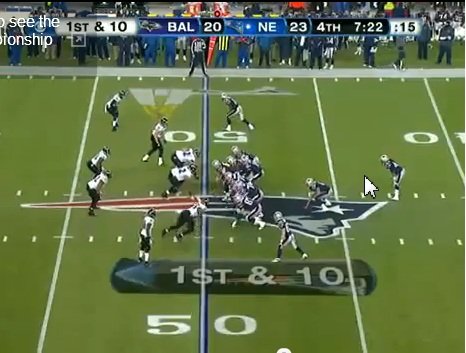 As the play unfolds you can see the hole Benny would have had to run through as Light moves Suggs outside, he gets help from Hernandez... Gronk would have pounded Lewis and Welker could have got a piece of 21...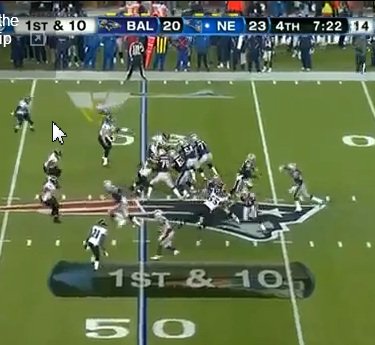 Brady drops back and Gronk runs past Lewis into the secondary... That blur is Benny running through the hole...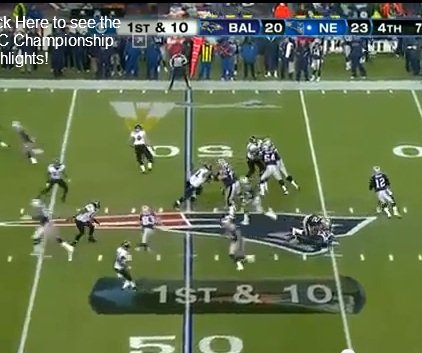 Welker breaks free in the right flat, look at the pocket, TB had plenty of time to make a good decision...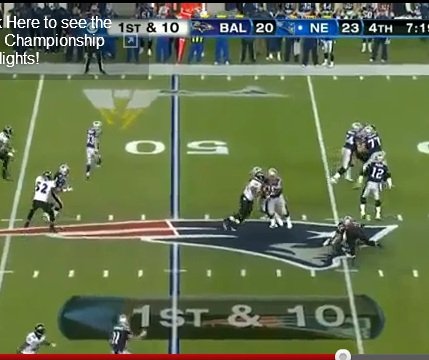 Brady launches... NO TOMMY, LOOK AT WES!!! no one near him, an easy 8 yard toss...
Thats Wes wide open in the upper right and also notice Gronk is now 3 yards behind the secondary, with all kinds of running room, a 20 yard throw...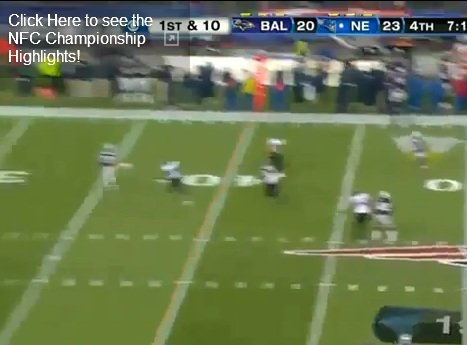 Look at Gronk, feeling lonely and unloved... After all I've done for you??!!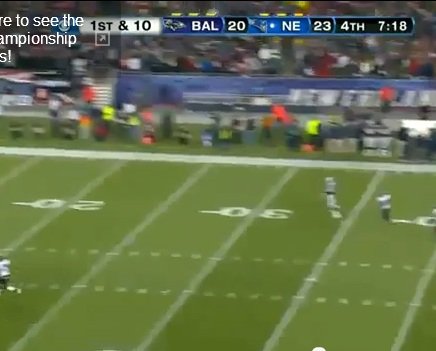 Instead a 55 yarder to the guy who was best covered...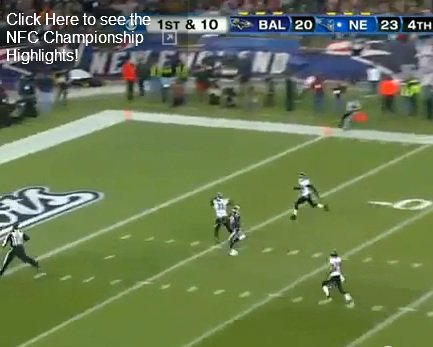 I can't watch the ending...