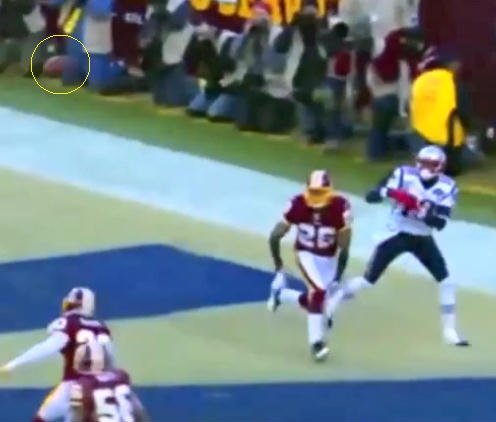 At this point Underwood is about to launch himself airborne horizontally to get the pass. He can clearly see the defender in good position in front of him and should know the ball is up for grabs. Rather than launching he could have moved to the defender to contest the ball at this point and even taken a penalty thus insuring a FG try.
Underwood is airborne at this point and therefore can't do anything other than what he is committed to. The defender is about to launch into his play on the ball.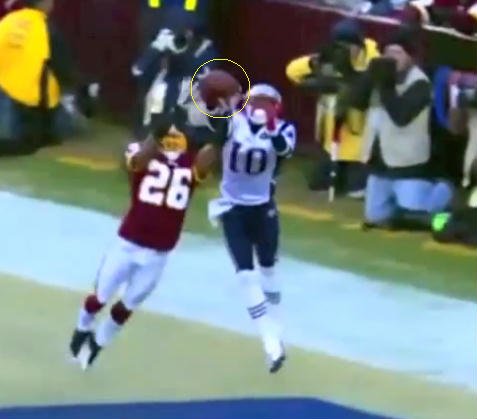 Having committed Underwood and the defender are both airborne and the ball is up for grabs.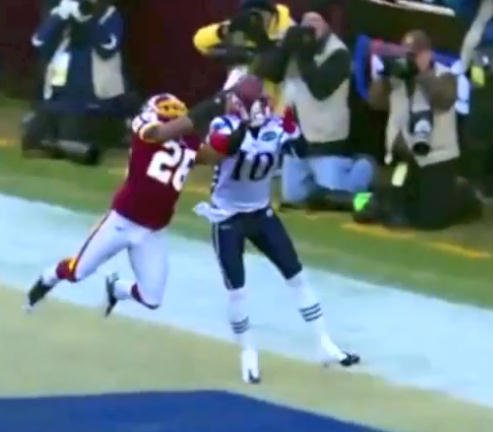 Here the defender is taking the ball and despite Underwood having his arm inside the defenders he is going to take it away without any fight from Underwood.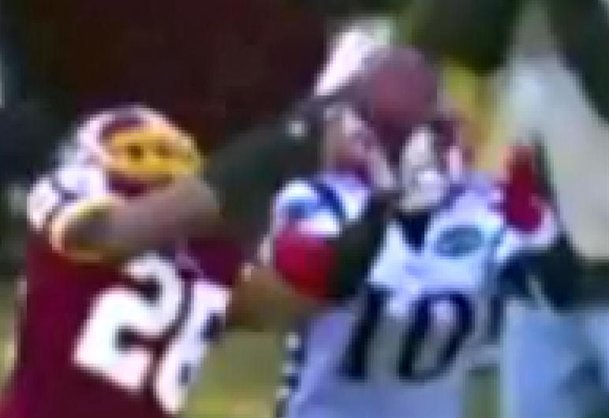 A blowup of the last shot shows Underwood having his arm right in there and well positioned to break the interception up. But he did nothing.
It was an ill-advised pass. No argument there. But poor decisions by the receiver allowed it to be a pick. Underwood could have prevented the pick and preserved the FG possibility with better decisions from the start and a better effort to fight for the ball in the end.
This is likely all Tom was telling him when O'Brian melted down on him. If it were me you or any reasonable person we would have told Underwood, "Hey man, you saw the ball might be picked off, you got to take the defender out of that or fight for the ball there."
Brady made a bad decision to throw that. Underwood completely failed to adjust to the situation. Brady had every right to get on him for it and O'Brian had no business whatsoever butting in to it and getting on Brady. Tom is a long time veteran and a star player in the league. If O'Brien wanted to criticize his decision that can be taken care of on reviewing film. Complete disrespect of a legendary veteran player by O'Brien.