Do any of you play or have played any cool football board or dice games? If so, which ones have you played and what did you think about them? I'm looking for a new one, not like I have a whole lot of time to play them but every now and then I would like to.
Me and my son have played Pizza Box Football several times in the past, it has different game plays but to make it like a real game you have to play the real game version and it takes about as long as a real game does, very time consuming and hard to find time to sit down and play for 3+ hours but it is a blast and pretty darn good. Here is what it looks like...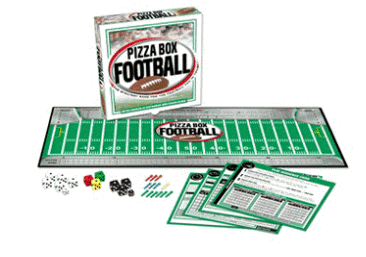 I have heard some good things about this one and want to try it out.
Anyone play this one?