In response to nyjoseph's comment:
[QUOTE]
In response to Cyberknot's comment:
[QUOTE]
In response to TFB12's comment:
[QUOTE]
In response to Cyberknot's comment:
[QUOTE]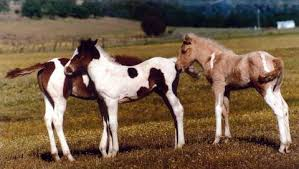 [/QUOTE]


Texans???
Cowboys???
[/QUOTE]


The Cardinals again!
[/QUOTE]

I'll admit it, Cyber had me going for a while. Then I remembered I had this old Esper machine in the attic like the one Harrison Ford used in Blade Runner:
https://www.youtube.com/watch?v=QkcU0gwZUdg
I had to play with all four pictures for a while before I noticed the male cardinal atop the flagpole over the back of the horse on the right (more like a colt, I'd say) in the first picture.
Here it is after zooming in on the coordinates:
[/QUOTE]


Oh, I see it now. Don't know how I missed it the first 100 times I looked at the pictures trying to find it.
Now that I know what I am looking for I can see it in every picture.