In response to 49Patriots' comment:

Found this on bleacher report, they're designed by a Max O'Brien for his website Ospreydawn and I like 'em. NFL teams should give this guy a look, looks better than 90% of the current logos in the NFL.
Here's a look at The entire AFC East redesigned.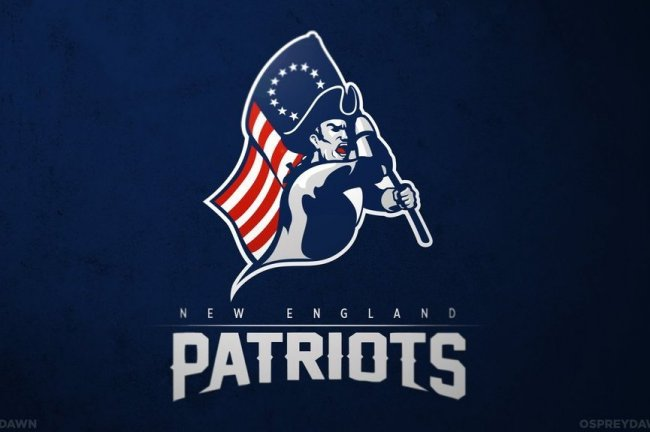 I like the script, but other might get mad because he's holding the revolutinary flag, and some my think that's extremist.