This is a pretty easy contest to play. All you do is pick one team to win each week. The only catch is you can only use a team one time. For example, if you pick the Pats to win this week you cant use the pats again all season. If you get it wrong your out. If you want to pick the Saints or GB you have to have your pick in before game time tomorrow.
My Pick this week is cleveland.
This gets harder as you use up your better teams.
******ONE OTHER NOTE, THIS IS MY CONTEST SO I'M GOD AND MY WORD IS FINAL******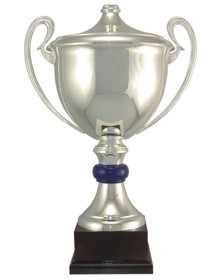 OFFICIAL LISTING WEEK 1


******DISCLAIMER: THIS IS MY CONTEST SO I'M GOD AND MY WORD IS FINAL******
Philskiw1
Browns
ReeGzUSMC
Chiefs
Irishfanatic
Cardinals
BostonSportsFan111
Titans
nyjoseph
Lions
sday4x4
Texans
CaptnFoxboro
Cardinals
BradyMossFan
Browns
PatsEng
Texans
Digger0862
Cardinals
portfolio1
Browns
Kansaspatriot
49ers
tg19pats07
Titans
APpats21
Raiders
Patsfaninpa420
Cowboys
patsbandwagonsince76
Chargers
weloveme2
Raiders
antibody
Giants
genaro008
Texans
startrightnow
Cardinals
Geographer91
Giants
Rocky
Broncos
natesubs
Browns
bobbysu
Rams
JayShizzle45
Eagles
Jimmytantric
Texans
Csylvia79
Seahawks
NYC
Browns
MrMojo1120
Lions
Atrist-Frmrly-Knwn-As-NickC1188
Texans
Rodimus77
Eagles
LuvThosePats
Cardinals
ATJ
Falcons
P-Mike
Redskins
Muzwell
Texans
Garytx
Cardinals
thehub
Broncos
stewart7557
Chargers
NY-PATS-FAN4
Giants
Jerh5
Jaguars
Pats-Fan-2007
Texans
Noise
Cardinals
Ma6Dragon9
Browns
Dvegas74
Lions
Shenanigan
Lions
BillB50
Lions
BSII
Texans