In response to CatfishHunter's comment:

In response to BabeParilli's comment:
There seems to be confusion about the purpose of tipping for some.
It is to allow the customer leeway in compensation for the service which induces the server to aim to please and therefore gain greater compensation.
Obviously a system without tipping replaced by paying higher wages takes the incentive for good service completely out of the customer's hands (kind of like communism vs capitalism).
Either way you are going to pay. Business don't last long if they don't turn a profit. The only question here is whether you want to have the greater control of performance that tipping allows.
Notice most all tipping situations are in circumstances where you are out to "have a good time". These events are not about necessities. They are typically luxuries associated with recreation of some sort. Most people don't want some malcontent serving person to spoil their experience, so therefore - tipping.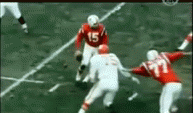 I tip, but there are so many things wrong with this post that it's hard to know where to begin.
First, if you want to induce better service from your server, why wouldn't you tip in advance? If you think someone is motivated mostly by money then having the sure thing up front is better than hoping for what may be given after the meal.

Hunh? You think tipping in advance increases your chances of better service?
I suppose you think giving an employee a raise before they have shown good performance is the way to go as well.