In response to Harvey-Wallbanger's comment:
[QUOTE]
In response to prolate0spheroid's comment:
[QUOTE]
In response to TFB12's comment:
[QUOTE]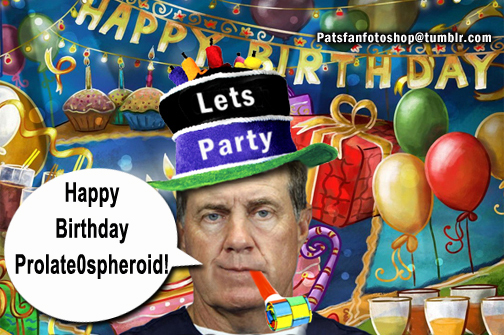 [/QUOTE]

Thanks!
Would be cool to have a drink with Belichick . . . now that would be a special birthday present if there was a way to do it.
[/QUOTE]

Would you first scold him about leaving Brady with "one hand tied behing his back" offensive weapons the last few years? lol
I am sure he'd love to hear that!
Hope you had a nice birthday, Pro. I am a Sagitarius as well.
[/QUOTE]

Thanks . . . birthday's really next week . . . but starting the celebration early. I'm still on the Scorpio side of the divide . . . .
Maybe I'll just ask BB why he's kept such a su*ky QB around for so long . . .