It is finally that time to get ready for the 2nd season of Boston.com forum Fantasy Football.
Cyberknot is the defending Champion from last season and it's time to take that trophy away from him.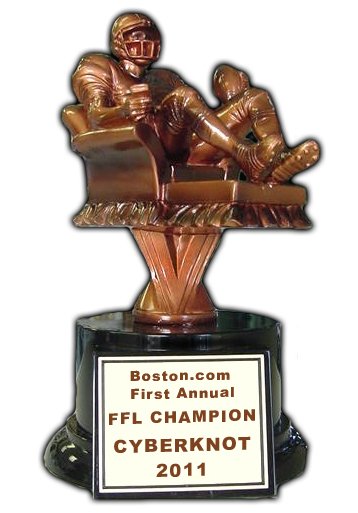 So far we have from last season...
TFB12
Digger0862
BradyWelkerFan
NEGame2
Cyberknot
Rocky
I need confirmation that you want to play this season from the people listed above who played last season.
We have a couple positions open, there were a few people last season who wanted to play this season so these people get first dibs...
KansasPatriot
HomeCheese

Let me know if either of you two would like to play this season before we open it up for new players.