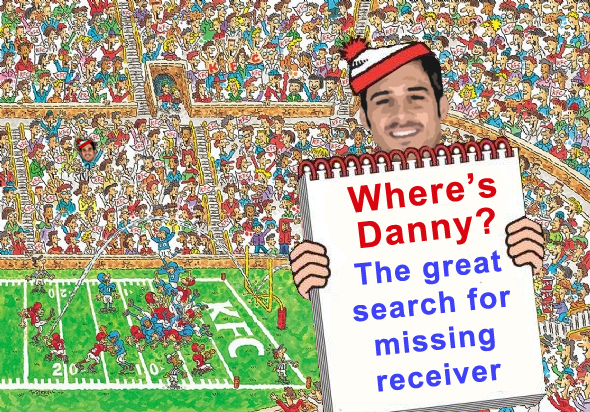 Instead of all the Edelman vs Welker talk, the real discussion should be... Where is Danny Amendola?
He was brought in to replace Welker. At the time of signing Amendola several people (RUSTY and RALLYC) were posting on this forum that Amendola was going to come in and do so much more then Welker did. You said he would be a bigger redzone threat, he has 1 td. You said his injuries were freak injuries and he will be good to go all season. You bashed me when I told you no, that wouldn't be the case. Guess what Rusty and RallyC, you were wrong! Maybe instead of pretending you know what you are talking about maybe you should listen a bit more.
Last two games Amendola played 68% of snaps vs Broncos and 69% of snaps vs Texans. TFB put up 344 yards with 34 completions vs the Broncos and Amendola had 3 catches for 17 yards. Vs the Texans TFB put 371 yards passing with 29 completions and Amendola had 5 catches with 54 yards.
This season Amendola has 37 total receptions for 412 yards and only 1 td. Why are the Pats paying him $6 Million?
Hey RallyC, you said Amendola would be so much better then Welker. You said Tebow would be here catching passes from TFB at TE. You said the Patriots would be playing with the "Us vs the World" attitude due to the Hernandez situation. You made these claims and many more that haven't come true, based on you playing at a "top" level. You have some explaining to do.
Serious question to all... Going forward do you think Amendola will provide more production then he is now and can he do it week in and week out? What do you see as his problems for not providing more production?