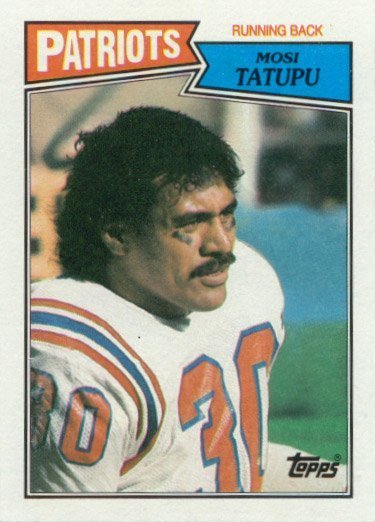 I have many, but if I had to pick one it would be Mosiula (Mosi) Faasuka Tatupu. He was drafted 216th in the 8th round of 1978 out of USC. He played for the Patriots from 1978-1990. He made the Pro Bowl in 1986 as a special teamer.
John McKay called Mosi the "best blocking back in USC history" and compared tackling Mosi to "tackling a Coke machine."
He was never the featured back for NE but he was a crushing blocker and captain of the special teams for many years. He was active in the community and a huge fan favorite.
He is currently the running-backs coach at NCAA Division III school Curry College in Milton, Massachusetts.
Edit: RIP Mosi 02/23/10