In Response to
Re: A Realistic Look at 2011: Part II
:
[QUOTE]In Response to Re: A Realistic Look at 2011: Part II : Right on. They are totally capable of averaging 8 runs a game for a 6 game stretch and only allowing 3 runs a game for that same stretch, which is the reverse of these six. By example Texas has averaged 7 runs a game and allowed just under 3 earned over 6. A six game losing streak naturally is magnified by the fact that it is at the start of the season. But to win 97 games (.600 ball) only have to go 97-51 the rest of the way (.630). While it is a humbling game at moments over 162 games things do seem to normalize and so while this stretch is so bad, they will have a stretch where they can do no wrong and in between they will play .600 ball IMO. Hope spring eternal.
Posted by fivekatz[/QUOTE]
True dat, my good friends katz and harness.
This is so unusual, and baffling.
Still, why is it so impossible to believe in a better outcome? I think back to 2004 - and the name of that video: Still, we believe.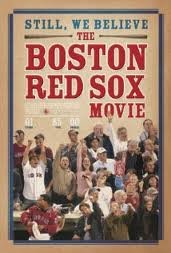 Still, we believe - seven years later.
I believe.
I
choose
to believe.
What do the rest of you choose to do?
Here endeth the lesson.