In response to kimsaysthis's comment:
. I really think that Yankee fans obsession with this site is beyond bizarre. I can't even imagine being interested in what Yankee fans are saying on their sites, nevermind spending all my baseball time reading it. That must be some form of mental illness. Just not sure what to call it. Maybe they're Yankee fans who secretly wish they were Sox fans, but it's too ingrained to change it, so they hang around their sites and talk about the Sox all day and night. You could call it Sox-envy.
[/QUOTE]

Just not sure what to call it.
1 word

1st letter .............S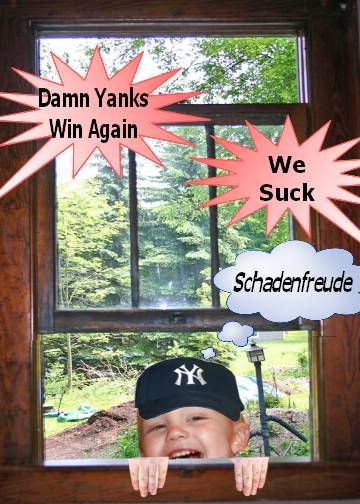 plus the need to fulfill ones civic duty

by keepng the board honest '' for the kids '' of RSN