In response to isurfvb24's comment:

In response to Uncle Rico's comment:

Sadly I agree with the call to an extent. It just bothers me that it doesn't look like Middlebrooks was in 3rd base line.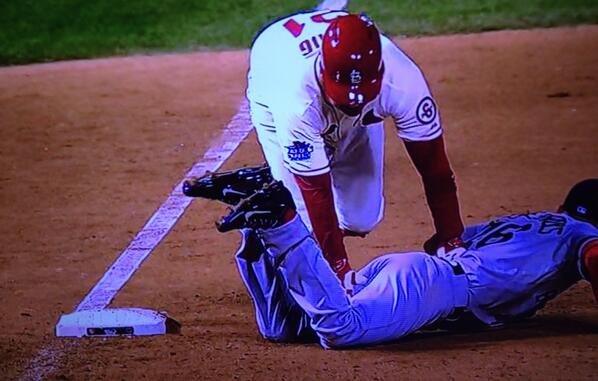 I don't agree with it at all. As seen in your pic, he pushes wm down with both hands then trips over wm when he's laying on ground. No obstruction there
Craig was looking at the ball going down the third base line and then tripped over Midlebrooks and held him down. Craig completely sold it because with his bad ankle he knew it was going to be close at the plate.