In response to ThatWasMe's comment:
[QUOTE]
In response to slasher9's comment:
[QUOTE]
In response to ThatWasMe's comment:
[QUOTE]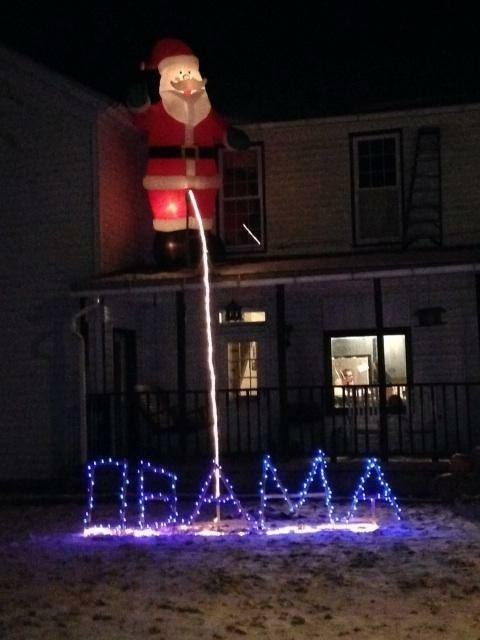 In response to ampoule's comment:
[QUOTE]
IMerry Xmas Amp!!!
Decorated the house tonight.
[/QUOTE]

Could you be any more anti-American / anti-Patriotic? i am sure all the parents of young ones in your town are thrilled with your inappropriate display of santa claus. Have fun at your neo-nazi rallies......
[/QUOTE]

Lighten up mellon chest that shack isn't my home.
Besides I would have done the pee stream in blinking yellow lights.
[/QUOTE]

Unamerican? How is this unamerican? Freedom of speech is a right I believe. Besides nearly 60% of the country disapprove of the guy. Then 70% disapprove of his signature legislation.
pretty good decoration and just needs to change the pee er every month