Former College Basketball Star Posts Homophobic Tweets in the Name of Science
Former Ole Miss guard Marshall Henderson posted a series of what were widely received as homophobic tweets this morning about Michael Sam, the first openly gay man selected in the NFL Draft. Henderson's excuse? It was all for his friend's psychology study.
It started when Henderson sent out this tweet around 9:30 a.m.
Advertisement - Continue Reading Below
ESPN has been airing Sam's reaction to being selected by the St. Louis Rams, which included footage of him kissing his boyfriend.
Henderson didn't stop with the first tweet.
The reaction to Henderson's tweets was, unsurprisingly, not good. Even Ole Miss athletic director Ross Bjork felt compelled to respond:
But, according to Henderson, he did it for the sake of education. About an hour later he posted these tweets, explaining his comments.
Henderson played his final collegiate season last year with the Rebels. He made a name for himself the past two years with his elaborate taunting as well as his antics on and off the floor, including this GIF, via Bleacher Report: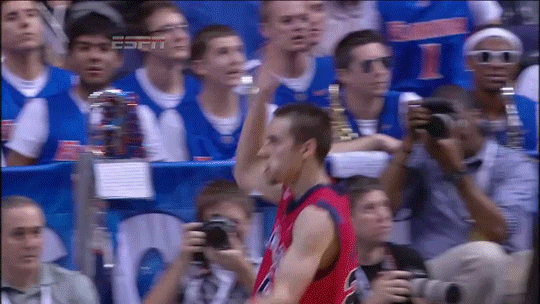 Although he wasn't expected to be taken in the upcoming NBA Draft, these types of social experiments likely won't do much to help his professional basketball career.