In response to the NHL's new water bottle problem, someone created this brilliant photoshopped image of Montreal Canadiens defenseman P.K. Subban defending himself with two water guns.
Boston Bruins forward Shawn Thornton was fined more than $2,800 for squirting water at Subban from the bench during Game 5, shown below via @MyRegularFace:
Then during Game 6 of the Rangers and Penguins series, New York goalie Henrik Lundqvist used his water bottle on Sidney Crosby, via ThePensblog: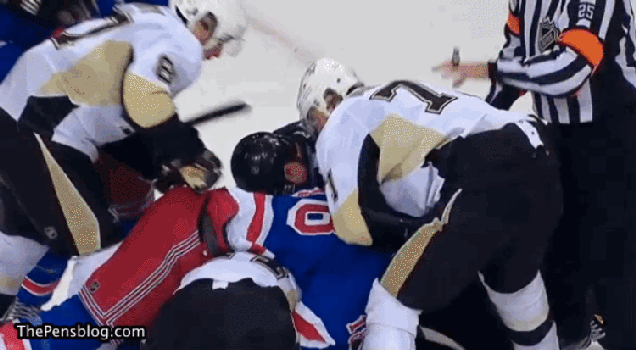 Austin Tedesco can be reached at austin.tedesco@globe.com. Follow him on Twitter @Tedescau.