A few semi-coherent pre-game thoughts on a certain suddenly vulnerable basketball team . . .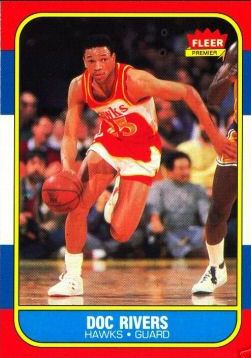 1. Doc Rivers is a swell guy who has charmed the Frito-stained Dockers off the local hoops media, but even his most ardent supporters have to admit he's getting his lunch handed to him by Mike Woodson in this series. And this isn't exactly Jerry Sloan we're talking about here; Woodson nearly lost his job on more than one occasion this season. It's safe to say Celtics fans' worst fears are on some level coming true here; namely, that Doc and only Doc could screw up this deep and talented basketball team. It goes without saying that we're all cool with Byron Scott beating him out for coach of the year at this point. Should the Celtics lose this series - and I do not believe that will happen, despite Doc's questionable substitution patterns and maddening inability to make the proper adjustments (see: Allen, Ray vs. Johnson, Joe) - he should be fired before the final buzzer. Hey, Larry Brown ought to be bored in Charlotte by then.
2. It's tempting to say Kevin Garnett needs to show us something tonight, but Mike Gorman made a great point on Felger's show today: KG shows us something every night, and the reason he doesn't take his game to another level in the playoffs is because he plays at the highest possible level every single time he takes the court, whether it's a suddenly crucial Game 5 in a first round playoff series or a mid-January grinder in Minnesota.
3. A "green out"? Really? I guess it's a good thing Red has already gone to the Great Humidor in the Sky, because if the cheerleaders didn't finish him off, this cheesy act of Orlando-style yahooism probably would.
4. The Hawks have no business being in this series, but I will concede they have more talent than you'd expect to find on a 37-45 team. Joe Johnson has long been one of my favorites (he's an underrated and clever passer), Al Horford has basketball intelligence beyond his years, and few players in the league can match up with Josh Smith athletically. With good health and incremental improvement of young players like Horford, Smith, and Marvin Williams, they could be a team to reckoned with for the next several seasons.
5. I'm not ready to declare the Sam Cassell trade a complete bust, but I will agree that a) he looks for his own shot way too often, and b) his plodding style is a terrible matchup against the athletic Hawks. He should be tucked away on the bench until the Celtics encounter Cleveland, where he'd looked positively quick so long as Wally Szczerbiak is hovering around the perimeter at the same time.
6. Johnson claims he barely remembers his half-season in Boston, but evidence is mounting that he remembers it rather well. There were a lot of whispers that Antoine Walker and Pierce didn't exactly treat him like the Third Amigo when he got off to a fast start in his rookie season, and if you look closely, you can almost see the chip on his shoulder.
7. It seems everyone but Doc knew he should have switched Ray Allen off Johnson in the fourth quarter of Game 4, but I have a hard time agreeing with the conventional wisdom that Tony Allen was the man for the job. He is an exceedingly dumb basketball player, and while he has all the skills defensively, he goes for pump fakes like a young Golden Retriever falls for the fake stick throw. I'd rather have seen James Posey, or even Pierce, get the assignment first.
8. I want to give Pierce the benefit of the doubt with this whole "menacing gestures" controversy, because I think he's generally a good and accountable person. But in the past, he's done some inexplicably stupid things in the playoffs when things haven't been going his way, so until he explains himself, there has to be at least some level of skepticism. A flat denial from him would go a long way right now.
9. Pierce does look like he's physically hurting - he seems to be wincing every time the camera catches him. Does anyone know if the Crips keep a chiropractor on staff?

10. It's nice of Ainge to explain exactly what Pierce's gestures meant, but I think I'd accept Mark Madsen's take on deciphering potential gang signs before I listened to the Pride of BYU's interpretation.
11. Be honest. If Ainge canned Doc during the shootaround this morning and took over on the bench tonight, would you feel better or worse about the Celtics' chances? While the move would undoubtedly reek of panic, there's no denying it would be an upgrade tactically, and you can be damn sure it would get the players' attention.
12. I'm not sure a series loss to the Hawks would be the biggest collapse in Boston sports history, as Gerry Callahan writes in the Herald today, if only because a loss by a Celtics team that we've only come to know and admire this year wouldn't resonate as much as, say, an agonizing loss by the Sox, pre-2004. Plus, as fun as it was to watch them through the first 84 games, we just don't have the same emotional investment with this group of players quite yet.
13. I suppose we'll find out tonight if Tom Thibodeau's reputation as a defensive mastermind is justified, or if he's just a poor Dick Harter knockoff. Adjustments simply must be made, and since he's the one who got most of the credit for the Celtics' league-best defense, he should get a fair share of the blame if it falters. It can't all be Doc's fault.
14. While Josh Smith is a ridiculous athlete, he strikes me as a player who can be completely taken out of his game with physical play. I nominate Leon Powe to give him the Rambis Treatment, if only because by the time Kendrick Perkins gathered himself to do the deed, Smith will have dunked, taunted the crowd, and strutted back down court.
15. There's nothing that gets me to click off my radio faster than some patronizing, simplistic "wisdom" from Glenn Ordway, NBA Expert. I'm fairly sure the outstanding Ryen Rotillo (I may have mispelled that) has watched more non-Celtics NBA games in the past month than the Big O has in the post-Bird era.
16. You'd think I'd have learned from the Super Bowl to retire from the predictions biz. But I just can't help my idiot self. The Celts are winning tonight - big. I've seen enough this season to have unyielding belief in this group of players. And I just know I'll be right this time.
17. This number will still be on our minds come June, in spite of the coach. Keep the faith.
As for today's Completely Random Basketball Card: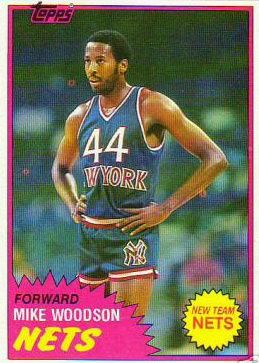 Seriously, Doc? You're getting your clipboard handed to you by Mike Woodson? Sheesh.

About Touching All The Bases
| | |
| --- | --- |
| | Irreverence and insight from Chad Finn, a Globe/Boston.com sports writer and media columnist. A winner of several national and regional writing awards, he is the founder and sole contributor to the TATB blog, which launched in December 2004. Yes, he realizes how lucky he is. |
Tweets by @GlobeChadFinn
browse this blog
by category
The best of Touching All The Bases