Posted by Chad Finn, Globe Staff
May 8, 2008 01:54 AM
Ten free minutes for me, 10 free throwaway lines for you . . .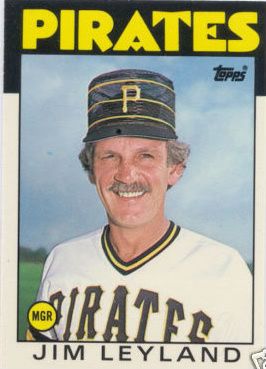 1. I'll admit, I bought the hype about the new-look Tigers in the offseason, but after catching their act the past few days, I'm beginning to think they're a classic looks-good-on-paper ballclub that has too many crucial flaws to succeed consistently. Jeremy Bonderman (career ERA+: 93) is sadly miscast as a No. 2 starter, the infield defense is brutal, Gary Sheffield (.202) and Pudge Rodriguez (.252) are showing their age, and the bullpen is such a disaster that I expect an infuriated Jim Leyland to put out his cigarette on a relief pitcher's forehead one of these days.
2. I hope Jonathan Papelbon was appropriately scolded for taking out his frustrations last night on the water cooler. If he wants to kick something, he should know to start with Julio Lugo and go from there. Sometimes I can't believe the Sox won a World Series with that high-strung, scatter-armed mediocrity playing shortstop. You'd think he'd have screwed it up along the way.
3. All right, Dice-K, I give up. Just when I think he's on the verge of establishing himself as a legitimate, consistent No. 2 starter, he goes out and coughs up an excruciating five-inning, 109-pitch, eight-walk hairball, ends up with the win anyway, and I end up as perplexed as usual with this ridiculously enigmatic pitcher. And enigmatic is the right word - just look at his stats this season: 5 wins, 0 losses, just 22 hits in 40 innings, a 2.43 ERA, and a 1.20 WHIP. Outstanding, right? Yup . . . until you notice the 33/27 K/BB ratio, which is both alarming and inexcusable. Like I said, I give up. I can't solve this mystery. I'll leave that to John Farrell.
4. I almost feel sorry for Matt Walsh, who it seems to me is about to be exposed as an insecure, scorned braggart who simply wanted to feel more important than he is or ever will be. (The key word there is "almost.") I hope all the Easterbrooks and Kings who have been reveling in this controversy, often at the expense of logic and facts, have their mea culpas ready now that it's apparent that Walsh didn't have anything more than what the Patriots already divulged.
5. The early scouting report on NESN newcomer Heidi Watney: Certainly easier on the eyes than, say, Eric Frede, but in terms of baseball knowledge I suspect she's going to make Tina Cervasio look like Buster Olney. And that's no easy feat.
6. The more I hear about Jerod Mayo, the more I think he's exactly what we've been wishing for at linebacker the past couple of seasons, and all things considered it's a pretty damn intriguing rookie class. For the first time since the David Tyree Experience, I'm excited about the Patriots again.
7. Shhh, don't tell McCarver: Derek Jeter, a month shy of his 34th birthday, has no home runs and no stolen bases this season. Fortunately, the eyes remain as calm as ever, and his .316 batting average will dupe those who don't know any better into thinking he's been productive.
8. Barry Zito's transformation into Steve Avery circa 1997 is officially complete. I give ESPN's Keith Law complete credit for calling this one. He took a lot of heat a year ago for ranking Zito below the likes of Ted Lilly prior to the beginning of free agency. He looks pretty prescient now, and while J.P. Ricciardi might not agree, I'd sure rather have Law running my team than, say, Brian Sabean.
9. I'm willing to give Ray Allen the benefit of the doubt for his Game 1 whitewash, for a couple of reasons: 1) I expect he'll bounce back in the next game or two with a vintage shooting performance, because there's no freakin' way Wally Szczerbiak is stopping him again. 2) he's made the biggest personal sacrifice on the court of any Celtic this season, basically becoming a spot-up jump shooter after years of having the offense run through him, and for his quiet selflessness I couldn't respect him more.
10. As for today's Completely Random Baseball Card: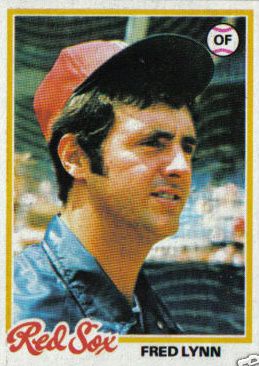 Stumbled upon these two (here and here) interesting links regarding, of all people, old friend Fred Lynn this week, and don't tell Buzz Bissinger, but reading them back to back will give an appreciation for the diverse styles and quality writing that you can find on blogs. (Of course, one of them is by Joe Posnanski, who is a master of the written word in any medium.) For what it's worth, the best piece I ever read about Lynn ran in the Boston Phoenix during the All-Star festivities in '99. It was by a writer named Jason Gay (now at Rolling Stone) and his quest for "redemption" as an adult after getting blown off by Lynn as an autograph-seeking kid. I failed to find it in the Phoenix's archives, but maybe one of you more Google-savvy types can track it down. It's worth the time, and Lynn, as usual, comes across as a terrific guy.
* * *
Couple of quick housekeeping items: Yes, I am trying to write more often. Thanks for noticing. The schedule's been a little easier lately, and to be honest, I'm rejuvenated by the new home. So be sure to check back in more often - at least for now, I'm aiming for five posts per week. Also, as always, feel free to pop in and say hi on Facebook. It's always a kick to see who reads this nonsense.
About Touching All The Bases
| | |
| --- | --- |
| | Irreverence and insight from Chad Finn, a Globe/Boston.com sports writer and media columnist. A winner of several national and regional writing awards, he is the founder and sole contributor to the TATB blog, which launched in December 2004. Yes, he realizes how lucky he is. |
Tweets by @GlobeChadFinn
browse this blog
by category
The best of Touching All The Bases