Posted by Chad Finn, Globe Staff
May 15, 2008 12:49 AM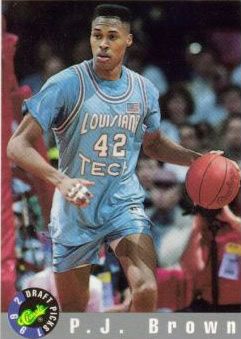 The usual postgame overreaction while wishing we could just skip Game 6 and bring it back to the Garden for Game 7 already . . .
1. Pretty decent Chris Paul imitation by Rajon Rondo tonight, wasn't it? The second-year point guard scored 20 points on 9-of-15 shooting, including huge back-to-back 3-pointers late in the first half as the Celtics rallied from an early and disheartening double-figure deficit, and most encouragingly, contributed 13 assists against just one turnover. It's fair to say at this point that if Rondo plays well, so do the Celtics. The inverse is also apparently true, which is why it's imperative that Doc Rivers shows confidence in him during his occasional bouts of Telfairitis, especially if he wants Rondo to perform as well on the road as he does at home. The kid is a much better and more confident player when he's not looking toward the bench to see if he's getting yanked out of the game after he makes a mistake.
2. So listen up, Doc, because this is how it needs to be from here on out. Rondo, whose 22-year-old legs can handle the workload, plays 38-plus minutes no matter what. Eddie House receives around 10 minutes a night to reclaim his role as the backup point guard/designated bomber. And Sam Cassell gets a reserved seat between Tony Allen and Big Baby Davis, where he can look goofy, wave a towel, continue his rapid calcification, and root on the guys who are actually going to play meaningful minutes.
3. Though he ranked a team-worst minus-10 on the interesting, occasionally telling, and somewhat contrived plus/minus scale during his 7 minutes of playing time tonight, I'm becoming convinced that P.J. Brown will be a legitimate asset to this team should their playoff run continue beyond the next two games. He's still a dependable shot-blocker and rebounder, and he always seems to be in the right place on defense, which is apparently a weakness of Leon Powe if you believe what Doc's broadcasting lackeys tell us. It's easy to see why the 38-year-old is still a respected player in the league, 16 seasons after he was selected behind the likes of Todd Day, Oliver Miller, Jon Barry, and Don MacLean in the '92 NBA Draft.
4. The key stat for Paul Pierce in Game 5? Ten made free throws in 11 attempts, including 5 of 6 in the final 16 seconds. Pierce has a maddening knack for splitting his free throws in big situations - or at least it sure seems like he does - so it was reassuring to see him stick his freebies down the stretch. That's how he ended up with a team-high 29 points despite hitting just 8 of 19 field goal attempts. Here's hoping he keeps going to the hoop, getting to the line, and making the Cavs pay . . . two points at a time.
5. As for today's Completely Random Basketball Card: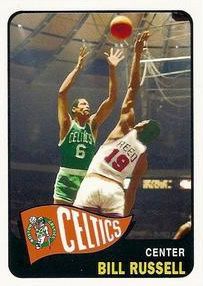 For karma's sake, you know.
About Touching All The Bases
| | |
| --- | --- |
| | Irreverence and insight from Chad Finn, a Globe/Boston.com sports writer and media columnist. A winner of several national and regional writing awards, he is the founder and sole contributor to the TATB blog, which launched in December 2004. Yes, he realizes how lucky he is. |
Tweets by @GlobeChadFinn
browse this blog
by category
The best of Touching All The Bases