Posted by Chad Finn, Globe Staff
June 17, 2008 03:12 PM
Ten free minutes for me, 10 free throwaway lines for you . . .
1. It's not possible to exaggerate it: tonight is set up to be the defining moment of Kevin Garnett's career. A strong individual performance in a Celtics victory would secure his legacy as a champion, as the player whose arrival revived Celtics Pride, and as one of the sport's 25 to 35 all-time greatest players . . . or, should he play as poorly as he did in Game 5, it would only enhance thearguments of those who say he swallows his tongue in the biggest moments, that he'll never be a true superstar because he habitually shrivels in the spotlight. I think I've made clear over the course of this wonderful season how much Garnett his admired around here, and while I'll agree that he does make curious decisions on occasion, I believe wholeheartedly that he will deliver one of his classic 24-point, 15-rebound performances in front of the home crowd tonight. Other than watching Paul Pierce celebrate as a champion, I can't think of another angle I'll enjoy more than the KG redemption.
2. I have to admit, I didn't think the Celtics would miss Kendrick Perkins as much as they did in Game 5, and it's reassuring that he's going to try to give it a go tonight. In his absence, and with KG in foul trouble, Pau Gasol actually asserted himself, which he hasn't done since his mother tried to talk him out of wearing his sister's leotard to school in fourth grade.
3. I guess this means the advertising was effective, because I'm actually curious to see how those NBA split-screen, talking-head commercials end once the Finals are over. Gotta figure it will be Garnett's mug alone, rhapsodizing about winning a championship, followed by Pierce and Ray Allen, right? Oh, and Scal, obviously. Just as long as Larry in a tank top doesn't make another appearance, we should be cool with whatever they come up with.
4. In case you ever catch me offering fantasy baseball advice in this space again, please, remind me that I recommended and coveted these three players at the start of this season: Justin Verlander, Troy Tulowitzki, and Aaron Hill. Yikes - even Bill Bavasi wasn't that inept. I'm just grateful I didn't get any of them, and stumbled into Brandon Webb after Verlander went a few picks earlier.
5. Gotta say I'm more than surprised by former Sox No. 1 pick David Murphy's success with the Rangers this season. In the season-and-a-half he played in Portland, he never looked like much more than a fourth outfielder, someone who did a lot things decently but nothing spectacularly. I thought Brandon Moss would be a better big league hitter, and I still do if he ever escapes the Red Sox organization, though Murphy's doing his damndest to convince me otherwise.
6. Then again, it was easy to get overshadowed on that '05 Sea Dogs team. Players who passed through Portland that summer included Jonathan Papelbon, Hanley Ramirez, Dustin Pedroia, Anibal Sanchez, Moss, Murphy, Cla Meredith, Craig Hansen, Manny Delcarmen, Jon Lester, and Kason Gabbard. I'm pretty sure that crew could have won the NL wild card.
7. Though the way they dismissed him was classless - sending him on a West Coast road trip, then canning him after his team had won 2 of its last 3 - there's no denying that Willie Randolph had to go in New York. The collection of slugs that populate that locker room was no longer responding to him, and he was basically a dead man walking after last September's epic collapse. But the real culprit there is Omar Minaya, who constructs his team likes he's aspiring to duplicate Dan Duquette's work with the 2001 Red Sox: lots of big names at various stages of their careers, with very little depth and very few character players. The Mets look considerably better on paper than they do on the field, and a new manager isn't going to change that.
8. I was convinced the Yankees weren't a playoff team before Chien-Ming Wang's bizarre injury. The difference between this Yankees ballclub and the ones that have dug their way out of the grave after slow starts in recent seasons is simple: this one just doesn't have enough pitching, the only conclusion you can come to when you realize LaTroy Hawkins and Kyle Farnsworth are featured prominently. Losing Wang, who won 38 games combined the previous two seasons, and replacing him with someone named Dan Giese, will only emphasize that fatal flaw more.
9. Quick programming note: I'll be catching up on all the Red Sox stuff I missed while focusing on the Celtics in a huuuuuuggge post later this week, which is why I stayed away from topics here such as our new fascination with J.D. Drew. Also, no Celtics live blog tonight - I'll be in the office, with one eye on the TV and one on the computer screen. I'd feel worse about it if my unbeaten record in the Finals didn't go down in flames in Game 5. Should the Celts win, I'll post something in the early hours, so be sure to check back in tomorrow morning.
10. As for today's Completely Random Basketball Card: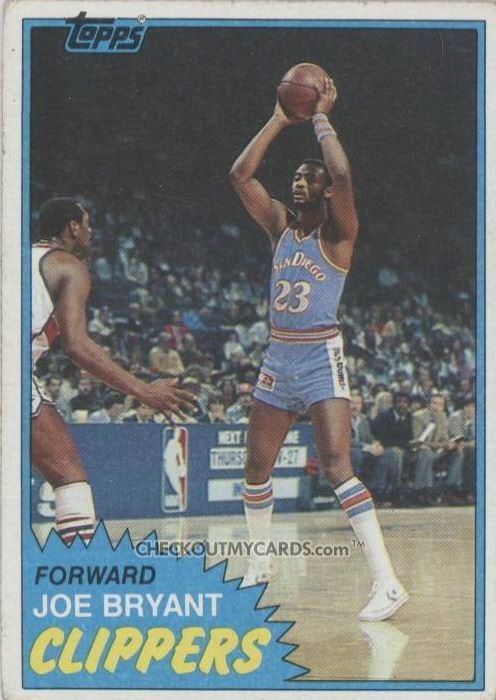 Funny, I don't remember ol' Jellybean dragging his kids out every time they were within 100 yards of a camera.
About Touching All The Bases
| | |
| --- | --- |
| | Irreverence and insight from Chad Finn, a Globe/Boston.com sports writer and media columnist. A winner of several national and regional writing awards, he is the founder and sole contributor to the TATB blog, which launched in December 2004. Yes, he realizes how lucky he is. |
Tweets by @GlobeChadFinn
browse this blog
by category
The best of Touching All The Bases