Posted by Chad Finn, Globe Staff
September 15, 2008 05:58 PM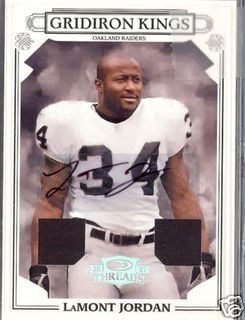 1. I saw enough down the stretch yesterday to convince me that LaMont Jordan should be this team's starting tailback, and I am completely serious about this. He ran the way the delicate Laurence Maroney should run, if he'd just stop doing the Reggie Dupard Shuffle in the backfield before hitting the hole. I realize Jordan had additional motivation yesterday because he was playing against the team that drafted him, but his performance was no fluke: this is a player who has had significant success in the NFL, he's known as a tough runner, and his style suits the Patriots' needs in this Brady-less season. He can - and should - be exactly what Antowain Smith was to another certain unproven quarterback in 2001. As for Maroney, if he wants to retain his job, he knows what he has to do.
2. By now, you've heard all the usual terms and phrases regarding Matt Cassel's steady debut as a starter yesterday. He managed the game well . . . he limited his mistakes . . . he was poised and efficient . . . in other words, pretty much all of the things they used to say about Tom Brady back when he was labeled a "system quarterback." While Cassel did some things that made you appreciate just how consistently great Brady is - he airmailed a couple of basic throws, was a split-second late in spotting open receivers on occasion, and seemed a little too eager to run - he played the way we hoped he would (it's eerie how close his final numbers were to Brady's in his first career start), and made a lot of skeptics around the country gulp down some words in the process. The Patriots can win with this kid. After what happened a week ago, that's enough for me.
3. Adalius Thomas was positively fearsome yesterday (somewhere, Leon Washington quivers in agreement), and I probably don't need to tell you that an effective Thomas makes the Patriots a much more imposing defensive team, particularly when it comes to rushing the passer. Add in the fact that Richard Seymour looks healthy and rejuvenated and Jerod Mayo is flying around in the middle like he has his heart set on being the Defensive Rookie of the Year, and you have to be giddy about the potential of the Patriots' defense, particularly the front seven.
4. Another thing that makes me feel better about the Patriots' chances than I did at 7:37 of the first quarter a week ago: The other supposedly elite teams in the AFC all appear to have significant flaws. The Colts, with a makeshift offensive line and a moping and immobile Peyton Manning, looked like a team headed for a down season yesterday against the Vikings, while the Chargers simply looked like a team coached by Norv Turner. Trendy picks Jacksonville, Cleveland, and the J-E-T-S are a combined 1-5, and only Pittsburgh, Buffalo, and Denver qualify somewhere between intriguing and impressive. I might not have said this a week ago, but I'll say it now: I like the Patriots' chances against this field.
5. Cassel seemed to target tight end Dave Thomas often yesterday, and considering that starter Ben Watson might as well move his locker into the trainer's room, it's probably a good thing for them to develop a rapport. I've always thought Thomas, a Rose Bowl hero at Texas, was a talent, though he's hardly been durable himself. And speaking of Patriots tight ends (or former Patriots) tight ends, how did Daniel Graham ever land a national commercial?
6. I'm not saying Brett Favre looked disinterested, but the most intensity he showed all day was during a Wranglers commercial. And there are few quarterbacks who are more creative when it comes to finding a way to avoid a hit. Favre will slide short of a first down (as he did in the first quarter), heave a pass up for grabs, roll out until he's out of bounds . . . sometimes I'd swear he's doing some bizarre tribute to Tony Eason. All right, maybe that's going too far. But I can't think of another player whose reputation is so far from the reality.
7. Asante who? Okay, maybe we're not at that point quite yet, but the play of cornerbacks Deltha O'Neal and Ellis Hobbs has been encouraging to say the least. O'Neal, a Bengals discard, is playing like he's been in the system in years, and Hobbs was outstanding from beginning to end yesterday. If he keeps this up, I might get to the point where I don't curse Plaxico Burress every time his Hobbs's name is mentioned.
8. Interesting juxtaposition yesterday, watching Adam Vinatieri again do what should get him a mustard-colored jacket someday, coolly banging through the winning field goal for the Colts, followed in the later game by a truly outstanding performance by his Patriots successor, Stephen Gostkowski, who drilled four field goals while booming kickoffs well over Jimmy Hoffa's resting place all afternoon. As disappointing as it was to watch Vinatieri jump to a Patriots rival after the '05 season, all things considered it's more obvious than ever Belichick and Scott Pioli again made the right call, sentiment be damned.
9. Eric Mangini spent a season has the Patriots' defensive coordinator, he's now in his third season as the Jets' head coach, and I still have no idea if he has a clue how to coach a professional football team competently. This much we do know: If this keeps up, the "Mangenius" label from his stellar first season in New York will be become a sarcastic punchline in the New York tabloids in short order.
10. As for today's Completely Random Football Card: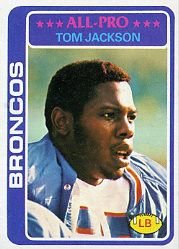 Don't worry, T.J. Someday, Belichick will retire, and your ongoing national humiliation will end.
About Touching All The Bases
| | |
| --- | --- |
| | Irreverence and insight from Chad Finn, a Globe/Boston.com sports writer and media columnist. A winner of several national and regional writing awards, he is the founder and sole contributor to the TATB blog, which launched in December 2004. Yes, he realizes how lucky he is. |
Tweets by @GlobeChadFinn
browse this blog
by category
The best of Touching All The Bases