Posted by Chad Finn, Globe Staff
September 9, 2008 02:54 PM
In October 2003, I truly hated the Yankees. I mean, I felt it. The Aaron Bleepin' Boone loss affected my mood for days afterward. It made me question why I devoted so many hours and so much emotion to a team that inevitably let me down. For the first time since I was 8 years old, I didn't watch the World Series . . . that is, until a Yankee defeat was imminent. Then I watched. I've been enjoying Josh Beckett's work ever since.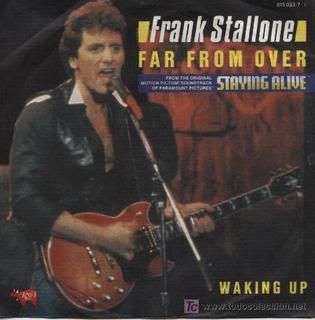 So in that sense, I completely get the national venom for the Patriots. I'm not surprised by all the anecdotes we're hearing about fans in bars in New York and Indianapolis and in all the other football cities the Patriots have pillaged the past seven years erupting in gleeful cheers as Tom Brady writhed on the ground Sunday.
And how predictable was it that the ESPN clowns would climb all over each other to declare the wicked witch in the gray hoodie dead? The Hoges and Schlereths can barely repress their smirks as they wait for the Patriots to get their comeuppance, as if the Super Bowl shocker wasn't enough.
They hate the Patriots, for their success, for all they've denied them. They feel it. I know where they're coming from.
But a word of warning to those who are giddily drop-kicking the Patriots while they're supposedly down: In your bloodthirsty, envious desire to see the fatal blow delivered to the wobbling dynasty, you are severely underestimating the remaining 52 men on this team right now.
Let's get this straight: I'm am not in a state of grief as I write this. I am not a basement-dwelling fanboy in denial. I am not looking for hope anywhere I can find it. I simply believe this to be true:
The Patriots, even without the best player in the NFL, are still going to be a tremendous football team this season. They may not light up the scoreboard, and they may not dominate from the first minute to the 60th, but more often than not - much more often than not - they will win.
They will win because of Randy Moss and Wes Welker. They will win because of Richard Seymour, Vince Wilfork, and Ty Warren. They will win because of Adalius Thomas and Mike Vrabel . . . Dan Koppen and Logan Mankins . . . Laurence Maroney and Sammy Morris . . . Rodney Harrison and Deltha O'Neal . . . Dave Thomas and Ben Watson . . . Jerod Mayo and Tedy Bruschi . . .
They will win because of Matt Cassel. And most of all, they will win because of Bill Belichick.
I came into this season believing that Belichick and the Patriots needed to win the Super Bowl to secure their legacy, or at least the perception of their legacy. It's difficult to admit if you're a fan, but the painful truth is that SpyGate is a stain that will be removed only with a fourth championship.
Suddenly, Belichick has an unexpected way to restore his and his franchise's good name: he can succeed, and greatly exceed expectations, without his superstar quarterback. I'm convinced Belichick is already invigorated by this challenge.
The coach has seemed weird the last couple of days (well, weird-er). You thought he'd be black-cloud gloomy during his weekly appearance on the Big Show; instead, he chuckled at all the sycophants' eighth-grade level jokes. He appeared to even crack a smile while stonewalling the media during Monday's press conference confirming Brady's status.
I'm certain he knows something we don't, probably concerning his new starting quarterback. Maybe Phil Simms is right, and Belichick thinks he has something special in Cassel, who looked more than competent Sunday after an uninspiring preseason. Maybe he likes his team's chances in a league in which a team led by the likes of Tavaris Jackson is considered a Super Bowl contender. Maybe recalls 2001, and the greatest coaching job most of us have ever witnessed, and thinks he just might be capable of a sequel. Maybe he realizes the Patriots' 20-game regular-season winning streak isn't due entirely to the quarterback.
I don't mean to downplay Brady's injury, or to suggest Belichick would prefer anything but having his franchise QB for all 16 games and all the way to Tampa. Of course losing Brady is devastating. Devastating. It's terrible when any great athlete loses a season of his prime, and so much worse when it's one of Your Guys. But there's no sympathy in the NFL. There are 15 games to play, hopefully more. The schedule waits for no one.
It's funny, I've become indifferent to the Yankees now, the euphoria of 2004 and '07 rendering all of the dark history meaningless. I like it this way, just as I suppose all of the Patriot haters would prefer their enemy faded away to mediocrity and irrelevance. But they'd better be cautious. Because right now, it seems the only people giving up on the Patriots are the ones who should have learned their lesson long ago. Their reminder will arrive soon enough. That wicked witch? It ain't dead yet.
About Touching All The Bases
| | |
| --- | --- |
| | Irreverence and insight from Chad Finn, a Globe/Boston.com sports writer and media columnist. A winner of several national and regional writing awards, he is the founder and sole contributor to the TATB blog, which launched in December 2004. Yes, he realizes how lucky he is. |
Tweets by @GlobeChadFinn
browse this blog
by category
The best of Touching All The Bases