Posted by Chad Finn, Globe Staff
September 8, 2008 01:32 PM
While we sit here absorbing Bill Belichick's confirmation of the inevitable, let me just say this: I believe in Matt Cassel. Also, in what may be a related story, I suffered a severe concussion in fifth grade and haven't been quite the same since.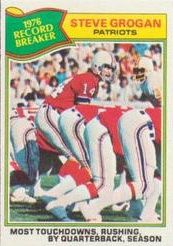 I know, this is no time for weak jokes. But in all seriousness, what choice do we have but to put our damaged faith in Cassel, he of the 57 (fifty-seven!) career passes as a pro?
We all know this season took a turn for the surreal at 7:27 of the first quarter yesterday, and it wasn't much later that the cruel truth whacked us like Rodney Harrison from the blind side:
Tom Brady is seriously, severely hurt, and our team's very real Super Bowl aspirations are little more than daydreams now.
There is no replacing Brady, and while I'm sure I offered a similar sentiment about a different damaged quarterback in Week 2 of the 2001 season, those miracles of fate and circumstance don't come around this often. The Patriots may have a winning season, and perhaps they'll have a playoff season, but their chances of a championship season crumbled to their ground yesterday.
I hate the notion that the 15 games to come just got more interesting with Brady out; to me, that's a surefire sign that you've begun to take this era of Patriots dominance for granted. Legitimate Super Bowl contenders are a rarity. You got a blunt-force reminder yesterday: This ain't lasting forever, folks.
Now this is Matt Cassel's team for the foreseeable future, and it's a great credit to him that he performed yesterday like he had been in command all along. He justified his place on this roster, proved he knows the offense, and looked ready to be an entirely capable caretaker in Brady's absence.
Our new concern - one of them, anyway - should be this: What happens if Cassel gets hurt? Rookie Kevin O'Connell, the other healthy quarterback on the roster, can't possibly be ready. At this time a year ago, he was preparing to take on San Jose St. Thus, we give you some semi-serious candidates (please, try to laugh through the tears) to be the backup to the once (and hopefully future) backup:
Chris Simms: The ex-Buc is in for a workout today, and he seems to be the most likely option. He's young, experienced, and has somewhat of a history with Belichick since his old man is a Giants icon. I just wonder if he's a Belichick kind of player; while he's tough, he's never played particularly well in big moments dating back to his days at Texas, and a quarterback of his skill and pedigree should not find himself on the waiver wire at this point in his career.
Tim Rattay: This ex-Niner was the other quarterback the Patriots considered late in the 2000 draft. From a January feature on Brady by ESPN's Greg Garber:
For New England's sixth-round pick, it was down to Brady and Tim Rattay of Louisiana Tech. Quarterbacks coach Dick Rehbein, who had worked them both out, gave the slight edge to Brady. Fortunately for the Patriots, head coach Bill Belichick concurred.
I suppose there would be some irony or symmetry in Rattay getting his shot here now, but Simms is the better quarterback.
Daunte Culpepper: Let's get one thing straight: Randy Moss made him in Minnesota, just as he made Randall Cunningham an NFL MVP and rejuvenated Jeff George's career for one statistically great season. When Culpepper was young, before his knees went (man, I hate that phrase today), Culpepper was a remarkable talent, but sometimes it seemed like the Vikings had just two options in their playbook: See Daunte Run, and See Daunte Heave It Up For Randy. He takes the Brett Favre approach to quarterbacking - just sling it, man - and he's not the right man for this job. In fact, he couldn't be more wrong, but it does remind me of this: It is imperative that Randy Moss stays healthy this season. He may not make Cassel into a star . . . but then again, he's accomplished greater feats.
Matt Gutierrez: Ten days ago, you, me, and just about everyone but Momma Cassel thought he should have won the backup job, so maybe there's a place for him here yet.
Drew Bledsoe: Ol' No. 11 doesn't strike me as someone who wishes ill will upon others. But deep down inside, he has to at least have a simmering case of schadenfreude, doesn't he? Anyway, I'd actually like the idea of him returning as a backup, but I get the sense Bledsoe is someone who enjoys retirement much more than he ever enjoyed football, and they'd never be able to find him out on the lake anyway.
Sam Cassell Whoops, my bad . . . wrong sport, and no relation. And besides, we all know he hates to pass.
Vinny Testaverde: He can probably still sling a tight spiral at age 73, but Brady could beat him in a footrace even if he ends up in a cast from ankle to thigh. He can't play anymore, but I wouldn't be shocked if Belichick brought him in as another set of eyes and ears for Cassel.
Doug Flutie: I'm actually surprised he's not angling for this.
Steve Grogan: I'm pretty sure he's younger than Testaverde, and you know the Toughest Patriot QB of 'Em All would be game. So tell him to dig out the massive neck brace already and we'll see him at the Meadowlands.

About Touching All The Bases
| | |
| --- | --- |
| | Irreverence and insight from Chad Finn, a Globe/Boston.com sports writer and media columnist. A winner of several national and regional writing awards, he is the founder and sole contributor to the TATB blog, which launched in December 2004. Yes, he realizes how lucky he is. |
Tweets by @GlobeChadFinn
browse this blog
by category
The best of Touching All The Bases