Posted by Chad Finn, Globe Staff
November 24, 2008 11:05 PM
. . . or, if that catchy headline doesn't do it for you, let's call it 32 Things I Think I Think I Think. (Take that, Peter King . . .)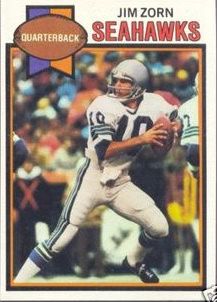 AFC EAST
New York Jets: They have no clue Favre is going to break their hearts with one of his patented four-pick clunkers in the postseason, do they? Oh, the crash-and-burn is going to be spectacular.
New England Patriots: He'll probably never tell us, but I'm desperately curious to know if Bill Belichick saw this in Matt Cassel all along. Remember, the week after Tom Brady got torpedoed, Phil Simms -- probably the one media member Belichick might confide in -- said on the air that Belichick "thinks he has something special" in Cassel.
Buffalo Bills: I can't help but laugh every time one of the network cameras scans the Buffalo crowd -- it's amazing how many people still show up wearing Bledsoe jerseys. Those were the good old days? Seriously? I guess it beats wearing an Alex Van Pelt gamer.
Miami Dolphins: If only Joey Porter had lost his helmet in the last few minutes. Next time, Matt Light. Next time.
AFC SOUTH
Tennessee Titans: This is according to Bringing the Heat, Mark Bowden's richly detailed book on those wild and wildly talented Eagles teams of the early '90s: When Buddy Ryan was let go as Philadelphia's coach in '91, owner Norman Braman narrowed down his list of candidates to two finalists: Rich Kotite, who got the job . . . and a 20-something Ryan underling named Jeff Fisher. Talk about losing the coin flip. Might want to send Mr. Braman a thank-you note, Titans fans.
Indianapolis Colts: First, he beat the Patriots with a 52-yard field goal earlier this season, then, last night, he took down the Chargers with a winning 51-yard boot. Ol' Vinny still has some gunpowder in that leg after all.
Houston Texans: Free Andre Johnson! Free Andre Johnson!
Jacksonville Jaguars: Preening Jack Del Rio strikes me as your stereotypical ex-player meathead. Too bad he doesn't have New England ties, because he'd make an ideal Big Show co-host.
AFC NORTH
Pittsburgh Steelers: Wonder if Anthony "Toast" Smith will impart any of his unique wisdom and insight regarding the Patriots this week.
Baltimore Ravens: Belichick doesn't strike me as one to linger on "What-Ifs," so I doubt he truly regrets taking Daniel Graham three picks ahead of one of his favorite players, Ed Reed, in 2002 NFL Draft. But as much as I appreciated Graham, I'm more than happy to do the regrettin' for him.
Cleveland Browns: Weird how Romeo Crennel's first head coaching experience is similar to his Belichick's -- like his friend, he was set up to fail in Cleveland, Belichick by a duplicitous owner, and Crennel by a locker room full of malcontents. I hope he's back as the Patriots' defensive coordinator the day after Cleveland dumps him.
Cincinnati Bengals: I'm getting the sense that T.J. Houshmandzadeh, who has been a teammate of Chad Johnson-Ocho Cinco's since they both entered Oregon State in 2000, is getting sick of his fellow receiver's act. In fact, he's this close to changing his own name to T.J. Chadshutthebleepupzadeh.
AFC WEST
Denver Broncos: Upset of the season so far: Mike Shanahan hasn't repeatedly plunged his pen into the thorax of one of his players after yet another hideously inept defensive series. But I'd keep my eyes open for the shiv if I were you, Dre' Bly.
San Diego Chargers: Well, they've officially been Norved. I suspect Josh McDaniels might be the one who gets to clean up this talented mess next season.
Oakland Raiders: If the Raiders put up 31 points again this week, does 137-year-old undead offensive mastermind Al Davis immediately become one of the hot names for potential coaching vacancies? (C'mon, you really think Tom Cable was calling the plays? That puppet couldn't call for room service.)
Kansas City Chiefs: ESPN's John Clayton thinks Larry Johnson will be playing for the Patriots next season. I think John Clayton has a vivid imagination.
NFC EAST
New York Giants: I can't believe they are this excellent without Strahan and Umenyiora. Their legitimacy almost makes me feel a little bit better about the Super Bowl. Almost.
Dallas Cowboys: Pretty classy of Tony Romo to take that homeless guy to the movies. Still waiting for confirmation that it was Barry Switzer.

Washington Redskins: Sure, Jim Zorn has made them interesting, but they won't become really good until Dave Krieg takes over.

Philadelphia Eagles: It took nine years, but the Cleveland Browns finally aren't feeling so bad about their decision to take Tim Couch over Donovan McNabb.
NFC SOUTH
Carolina Panthers: The Panthers have one player remaining on their roster from 1995, their inaugural season: John Kasay. The kicker. Of course. Nice gig if you can get it.
Tampa Bay Buccaneers: The ageless Derrick Brooks has been around so long, he was starring for the Bucs back when the something-less-than-masculine Bucco Bruce was still their logo.
Atlanta Falcons: Old friend Lawyer Milloy is still rattling heads (64 tackles) at a reasonable rate, though he's long since ceased being a playmaker -- he has just six interceptions in the past seven seasons.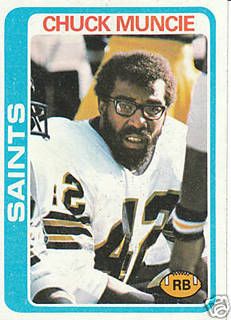 New Orleans Saints: Chuck Muncie would like to inform you that Chad can't think of any mildly humorous pithy aphorisms about the Saints, and if you've got a problem with that, Chuck will gladly fight you to the death on Chad's behalf, just as soon as he removes his glasses.
NFC NORTH
Chicago Bears: All right, you tell me: Is Lovie Smith a better-than-average head coach? Because frankly, I have no idea.

Minnesota Vikings: Adrian Peterson = Eric Dickerson, evolved.
Green Bay Packers: Donald Driver owns a pair of car dealerships in Wisconsin. Seems appropriate.

Detroit Lions: Kicker Jason Hanson has been with the Lions continuously since 1992. That's a lot of lousy football for one man to witness.

NFC WEST
Arizona Cardinals: There's a thread going on SonsofSamHorn regarding Kurt Warner's Hall of Fame chances. If he can remain in the upright position long enough to play two more full seasons with the great Larry Fitzgerald, I say he'll be a lock.

San Francisco 49ers: Otherwise known as Matt Cassel's 2009 employer. Hey, if John Clayton can make conjecture-based predictions, you know I can too.
Seattle Seahawks: I'm not saying this aggravating team is accelerating the aging process for Mike Holmgren, but two more losses and he's going to look like Wilford Brimley's older brother.
St. Louis Rams: At age 32, receiver Torry Holt seems to be on the decline, with just 496 receiving yards this season. Man, time flies. Feels like just yesterday that he was curling up in the fetal position on the Superdome to turf to avoid the Patriots' defensive backs.
About Touching All The Bases
| | |
| --- | --- |
| | Irreverence and insight from Chad Finn, a Globe/Boston.com sports writer and media columnist. A winner of several national and regional writing awards, he is the founder and sole contributor to the TATB blog, which launched in December 2004. Yes, he realizes how lucky he is. |
Tweets by @GlobeChadFinn
browse this blog
by category
The best of Touching All The Bases