Posted by Chad Finn, Globe Staff
December 4, 2008 03:38 PM
Three quick items, then an actual column for once:
1) No, I haven't gone into semi-retirement. Today's OT column is right here. For the record, I usually write the OT piece on Tuesdays, which is why there's usually nothing new here then, and yesterday I didn't post because I got caught up chasing and updating the Pedroia news, and then my beloved feline Otis got run over by a speeding Segway, and . . . well, you get the point: If I haven't written here, there's usually a pretty good reason. So step off, yo.
2) You know I love the Pedroia signing for both sides -- now that's how a contract negotiation should go -- and Pedroia's this-is-where-I-want-to-be comments at the press conference were almost enough to melt a cynic's heart. If this didn't immediately remind you of the deal Nomar signed after his rookie season, you must be someone who boarded the bandwagon in the last decade. Hopefully, this player/city love affair ends better than that one did. If Pedroia can just avoid suspiciously bizarre wrist injuries, refuse to allow himself to become paranoid, and politely hang up the phone when SI calls to ask him to pose semi-nude (but tastefully done) for the cover, he should be all set.
3) Does Brian Sabean even watch baseball?
Anyway, what I wanted to write about yesterday -- before Pedroia went out and somehow made us appreciate him even more -- is the Baseball Hall of Fame ballot, which was revealed Monday. Six of the 23 candidates played for the Red Sox, from Boston lifer Jim Rice, to the complicated Mo Vaughn, to David Cone and Rickey Henderson, both of whom were swilling Metamucil, exaggerating their youthful feats, and muttering "Back in my day . . ." by the time they called Fenway Park home. Here's a look at all six, with my usual mildly informed take on each individual's chances of induction Jan. 12
David Cone: Despite what the YES Network propaganda machine might suggest, Cone, who didn't win 200 games, let alone the magical 300, is not even a borderline Hall of Famer, though I suspect his media savvy and big-market accomplishments will help him win more than enough support to remain on the ballot for a few years. But there's no denying the man was a hell of a talent and an even better competitor, and he would have been on the short list of pitchers from his time to start a must-win game, which is essentially the best thing you can say about any hurler. I enjoyed his lone season with the Red Sox (2001), when that lights-out repertoire of his prime had deserted him and the only useful thing he usually took to the mound every fifth day was his guile. Sometimes and somehow, that was enough. His duel with Mike Mussina that season remains one of the most memorable regular season games from the past decade or so, though I can't say I enjoyed it: The only thing I despised more than the Yankees in those days was Carl Everett, whose single prevented Mussina from pitching a perfect game.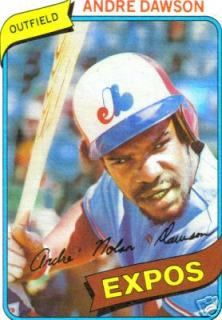 Andre Dawson: The Hawk is one of those players -- along with Steve Garvey, Alan Trammell, and Jack Morris -- I was certain would be a Hall of Famer when he was playing, but his post-career legacy has been hurt by the advances of statistical analysis and voters' fading memories. Dawson owns some requisite Hall-worthy numbers (438 homers, 318 stolen bases, eight Gold Gloves), but he also had just a .279 batting average and a .323 on-base percentage, and I think it gets held against him that he won one of the most dubious MVP awards in recent history, in 1987 for the last-place Cubs. Ultimately, though, I remember him as one of the finest all-around players of his time, one who would have accomplished even greater things had his knees not been destroyed by the cement turf in Montreal. I think he belongs in the Hall of Fame, and with 62 percent of the vote last year, he might even get there.
Rickey Henderson: How much of a first-ballot lock is Rickey? Let us consider something Bill James wrote in his revised "Historical Baseball Abstract" a few years ago:
Somebody asked me did I think Rickey Henderson was a Hall of Famer. I told them, "If you could split him in two, you'd have two Hall of Famers." The greatest base stealer of all time, the greatest power/speed combination of all time (except maybe Barry Bonds), the greatest leadoff man of all time, one of the top five players of all time in runs scored . . . yeah, I think that might make a man a Hall of Famer. Without exaggerating one inch, you could find fifty Hall of Famers who, taken together, don't own as many records, and as many important records, as Rickey Henderson.
Yes, Rickey is as automatic as automatic gets, though a misguided nitwit or two will surely leave him off the ballot just to ensure he's not the first player elected unanimously. With his inevitable election comes one of the most eagerly anticipated induction speeches of all time, for it almost certainly will be spoken entirely in the third person. (Manny Ramirez's should also be a linguistic gem when the day comes.) Rickey is not only one of the greatest players in the game's history, but he also ranks high on the list of memorable characters, and hey, wasn't the Hall of Fame made for figures like him?
Jim Rice: It is, of course, Jim Ed's final year on the ballot, and in a completely subjective way, I hope he gets in. Does he deserve to? Well, that's been a matter of debate for almost 15 years now, and I'm still not sure. His honest numbers are more appealing now in the aftermath of the steroid era, he had five top-five MVP finishes, and my mind's eye remembers Rice and George Brett as the most dominating all-around hitters in the AL during that late-'70s, early-'80s stretch. But I also realize that isn't the most foolproof argument -- if "Fire Joe Morgan" hadn't shuttered its windows, those guys could have some snarky fun riddling that last sentence with bullets -- and whenever I read something such as, say, James's "Historical Abstract" piece that makes a compelling case that Roy White might have been Rice's superior as a player, I can't shake the feeling that Rice doesn't quite belong belong. And you know what? I don't think he's getting in. I realize he was just 16 votes shy a year ago, receiving 72.2 percent of the vote, and that the 20 previous players to receive more than 70 percent of the vote but less than the 75 percent needed for enshrinement were eventually elected. (I really need to get a copy of longtime Red Sox publicist Dick Bresciani's case for Rice.) But I'm just not sure that enough voters will change their minds this time around. Hope I'm wrong.
Lee Smith: Though he was the all-time saves leader (478) when he retired in 1997, I don't think Big Lee, typically a one-inning-and-done specialist with a 3.03 career ERA, belongs. Then again, I don't think Bruce Sutter belongs, either, and he's in. For what it's worth, the three modern closers I believe should be in the Hall of Fame: 1) Goose Gossage. 2) Mariano Rivera. 3) The Eck. The rest we can argue about.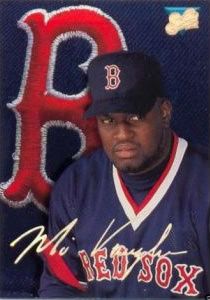 Mo Vaughn: He was Big Papi before Big Papi, albeit with considerably more self-destructive tendencies and considerably fewer superheroic postseason feats. It's easy to forget now since so much history has happened since he departed, but Mo had a string of truly outstanding offensive seasons with the Sox (his lowest adjusted OPS from 1993 to '98 was 139), and his outspoken and charismatic personality eased the burden on his more introverted teammates (hello, Nomar). The end came several seasons too soon for him to receive legitimate Hall of Fame consideration, but if we were voting solely with our hearts, ol' Maurice would be working on his speech right now.
* * *
As for today's Completely Random Baseball Card: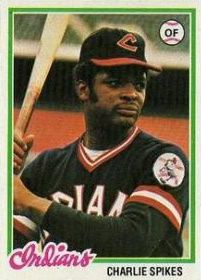 He definitely has one of the coolest baseball names of all time . . . at least until you discover his real first name was Leslie.
About Touching All The Bases
| | |
| --- | --- |
| | Irreverence and insight from Chad Finn, a Globe/Boston.com sports writer and media columnist. A winner of several national and regional writing awards, he is the founder and sole contributor to the TATB blog, which launched in December 2004. Yes, he realizes how lucky he is. |
Tweets by @GlobeChadFinn
browse this blog
by category
The best of Touching All The Bases