Posted by Chad Finn, Globe Staff
January 20, 2009 06:21 PM
Ten free minutes for me, 10 free throwaway lines for you . . .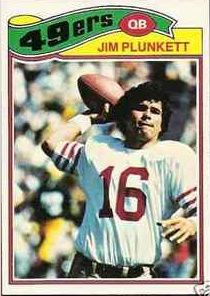 1. The news that Jonathan Papelbon has agreed to a one-year, $6.25 million deal struck me as a shrewd move for both sides, though I have to admit, I think he would be wise to give more consideration to pursuing a long-term deal now. I'm not sure the club is convinced that he has a long shelf-life -- it is at least somewhat alarming that he gave up 28 more hits in 11 more innings last season than in '07 -- but I bet they would take the risk and lock him up for the next four years or so if they considered the financial terms reasonably favorable.
2. I can't think of a quarterback who has had more peaks and valleys in his career than the remarkable Kurt Warner -- the closest comparison I could come up with was Jim Plunkett, who went from Heisman winner to battered and beleaguered Patriot to worn-out Niner before finally finding redemption with the Raiders. And you know what? If the Cardinals somehow steal this Super Bowl, go ahead and count me among those who think Warner has a very legitimate shot at Canton.
3. Rajon Rondo confirmed Monday night what I've thought for some time now: Steve Nash is the worst defensive player, bar none, to win a modern NBA Most Valuable Player award -- let alone multiple MVPs. He got Rondo'd so often, I was beginning to wonder if his ankles were somehow fused together.
4. Sure, it felt like the end of an era in a sense when Scott Pioli departed New England and ended his historically successful partnership with Bill Belichick to run his own operation in Kansas City. But in the end, I look at it this way: Other clubs can pilfer the Patriots' staff all they want, but as long the captain in the gray hoodie is steering the ship, the organization will not stray off course. Everyone -- everyone -- is replaceable but him.
5. Could the Cowboys really be interested in free-agent linebacker/narcissist Ray Lewis? Seriously? Is it Jerry Jones's mission to collect every disgraceful character currently active in the NFL? Or is this part of a dastardly plan to get rid of Terrell Owens? Word of advice, T.O.: Watch out for the shiv.
6. I've thoroughly enjoyed the Randy Moss era with the Patriots. But watching the Cardinals' Larry Fitzgerald relentlessly go after the football when its in the air has reinforced the perception that Moss isn't always as aggressive as he should be when a pass is up for grabs. Or aggressive at all, really. I can admit it: He let down Matt Cassel just as much as he bailed him out this season.
7. Everything I have read suggests he's competent, innovative, and prepared, so why did I snicker when I heard the Jets had hired Rex Ryan as their head coach? Maybe it's because it seemed logical that they would shoot higher, perhaps for an accomplished name like Jon Gruden or Mike Shanahan. Or more likely, it's because he's named Rex.
8. I understand that Jason Varitek will have to swallow a heaping helping of pride in order to return to the Red Sox at this point, considering he's probably going to end up getting three fewer years and about $50 million less than his longtime peer and rival Jorge Posada got from the Yankees a season ago. But if he does come back -- and I truly hope he does, despite all of my snarky criticism -- it will go a long way in my mind toward confirming the depth of character that his supporters have long claimed he has.
9. Quick programming note: I'm going to start doing a weekly chat here at Boston.com, beginning this Friday at noonish. (I'll make a note of the official time later in the week.) So be sure to stop by and hit me with anything that's on your mind, from the Sox to "The Office" and everything in between. Seriously, ask away -- I'm worried that the only question I'll get is from my wife asking me why I didn't clean the litter box. (Answer: Ain't my job, wife. By the way, anyone got a couch I could crash on?)
10. As for today's Completely Random Baseball Card: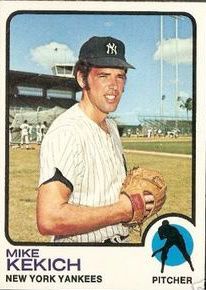 Because sometimes, it really is random. (Oh, who am I kidding. Wife-swapping ex-Yankees are never random.)
About Touching All The Bases
| | |
| --- | --- |
| | Irreverence and insight from Chad Finn, a Globe/Boston.com sports writer and media columnist. A winner of several national and regional writing awards, he is the founder and sole contributor to the TATB blog, which launched in December 2004. Yes, he realizes how lucky he is. |
Tweets by @GlobeChadFinn
browse this blog
by category
The best of Touching All The Bases