Posted by Chad Finn, Globe Staff
March 6, 2009 03:07 PM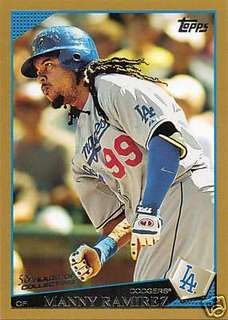 I realize I'm a day late and about $45 million short on this, but I can't resist. This right here is what you call a money quote:
"I won. I won getting out of [Boston], because I'm in a great place. I'm in a place where I want to play and I'm gonna be happy. My teammates love me. The fans love me and the way I play. Sometimes you're better off to have a two-year deal in a place where you're going be happy than an eight-year deal in a place where you're going to suffer."
Suffer, huh? And just when we thought Manny had put away the blowtorch that he took to his Red Sox legacy last July. I imagine the sports-radio airbags will be yowling about his 7 1/2 years of well-compensated "suffering" in Boston right up until the day he's enshrined in Cooperstown.
As you can probably tell, I'm having my usual conflicted thoughts on Manny. The intent today is not to defend him or rip him, though I imagine 99 percent of Sox fans would prefer I do the latter. What I'm here to do is ask a favor:
Move on. Let Manny go. Forget, even if you can't forgive. It's time.
I know, that's somewhat hypocritical given that I'm the one spending all the words on him right now. But now that he's re-signed with the Dodgers for two more years and the offseason melodrama has concluded, it's time for us to stop obsessing over his every nonsensical quote, new hairstyle, mammoth home run, goofy grin, and every other part of the charismatic, enigmatic package. He belongs to Los Angeles now. There's no need for Boston to keep loathing and stalking him like a scorned ex-girlfriend.
Really, LA is where he belonged all along. It's okay to admit it. The casualness of the fandom suits him, the ownership adores him, and Joe Torre is likely to just let him do his Manny Being Manny routine while the Dodgers manager crafts the manuscript for his next devious tell-all. ("The Manny Years"?) Manny's a Hollywood character through and through. Always has been.
And while it's beyond aggravating to hear Manny speak of his misery in Boston when the general reaction to him was unabashed adulation, I'm not entirely unsympathetic to his complaints about his lack of privacy. Sometimes a guy just wants to be able to enjoy an appletini with his buddy Enrique without having to pose for pictures and autograph cocktail napkins. Admit it: We Sox fans can be a little, um, overenthusiastic sometimes.
LA fans will never be accused of that, and it will work to their benefit in this case. Don't pretend the Dodgers will rue the day they gave Manny two years. They won't. A happy Manny is a historically productive Manny, and while the Dodgers were basically bidding against themselves, the deal is nothing less than a bargain for them. He's in his happy place now, and so it's fair to assume he will be the same excellent hitter and teammate he was last season, when he singlehandedly slugged the Dodgers into the postseason.
Of course I wish Manny didn't regret signing here in December 2000, because I will always remember his time here well, and it's natural to wish he did, too, especially considering that he was paid roughly $160,000,000 during his 7 1/2-year sentence. But I feel fortunate to have watched one of the finest hitters of all time in his prime for the better part of a decade. And for the most part I was amused his antics, save for the half-hearted efforts out of the batter's box, the ill-timed days off, and the curiously aching knees. While Keith Foulke was the real MVP in the 2004 World Series, the Red Sox do not own two championships this decade, and probably not even one, without the presence and contributions of Manny. His personal happiness here might have been fleeting, but he sure as hell provided plenty of it for generations of Sox fans, right up until the bitter end.
Hey, like I said, it's complicated. But I hope yesterday's closure to the whole situation. I'm all Mannyed out.
His suffering is over. Time for ours to stop, too.
Now, if only Frank McCourt would sign Schilling . . .
About Touching All The Bases
| | |
| --- | --- |
| | Irreverence and insight from Chad Finn, a Globe/Boston.com sports writer and media columnist. A winner of several national and regional writing awards, he is the founder and sole contributor to the TATB blog, which launched in December 2004. Yes, he realizes how lucky he is. |
Tweets by @GlobeChadFinn
browse this blog
by category
The best of Touching All The Bases