Posted by Chad Finn, Globe Staff
April 9, 2009 05:12 PM
Playing nine innings while loving the new MLB.tv setup this season . . .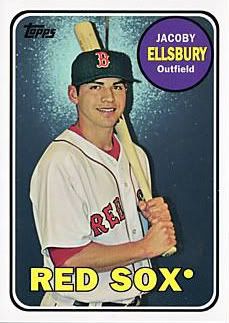 1. A jerk's knee-jerk reactions to the tied-for-fourth-place Red Sox after three of 162: Game 3 against the Rays in this series looked quite a lot like Game 7 last October -- the Sox just couldn't deliver a big hit when they needed one. I'm going to go out on a limb and say it's a little too early to be concerned about the offense as a whole, however. Save the "We Miss Manny" nonsense . . . David Ortiz went just 2 for 9 with no home runs in the series, but there was one very encouraging sign -- he's back in his old familiar waiting-to-pounce crouch at the plate. Last year, when his knees were barking, he was noticeably more upright, and it affected his power . . . Are you concerned at all about Jed Lowrie and/or Jacoby Ellsbury, who are a combined 3 for 24? No? Not even just a little? . . . Yesterday's hiccup aside, Daisuke Matsuzaka will win his usual 14-18 games this season. We might even get through a few of them without pulling our hair out . . . Manny Delcarmen is finally in his ideal role, and you can interpret that as you wish . . . Now that was vintage Josh Beckett. If he can maintain something close to that velocity through the summer, his starts will become must-see events.
2. Still can't decide if I like Rays manager Joe Maddon or not. I do admire his creative thinking and willingness to leave cleat marks on conventional baseball wisdom. And while there's no manager in the game today I'd rather have running the Sox than Terry Francona, I believe Maddon -- the runner-up for the gig after Grady Little was sent back to the barnyard -- would have been a very interesting and progressive choice. On the other hand, he does give off a deliberate "smartest-man-in-the-room" vibe, and sometimes it seems like some of the Rays' strategy and tactics are done in part to show off his unconventionality. I suppose I have 15 more games this season -- and perhaps more -- to make up my mind.
3. Interesting story on Red Sox fan-favorite Mark Teixeira in Newsday this morning. According to reporter Kat O'Brien's story, Hal Steinbrenner -- he's the Steinbrenner son without the Tonka trucks and Army men in his office -- had to be convinced by general manager Brian Cashman to pursue the slugging free agent first baseman. And he was apparently persuaded to get involved only when it looked like Teixeira would end up in Boston:
Perhaps one argument that swayed them was these words from Cashman about the Red Sox: "I know you're not interested, but they're going to get this guy. He's going to fall in their lap, and he's so perfect for us."
Oh, he's perfect for the Yankees all right. He's a (choose your own adjective).
4. I realize Evan Longoria is a budding superstar, the Rays' franchise centerpiece at age 23, and I wouldn't be surprised if he collects an MVP award or two in the next five years. It's hard to believe he doesn't even have a full year of service time yet, because it feels like he's been pounding Red Sox pitching for about a decade at this point. I am really looking forward to the day Sox scouts recognize something resembling a hole in his swing or a weakness in his approach, because every time he comes to Fenway, he turns into some combination of Mike Schmidt and George Brett. And he's not that good. Yet, anyway.
5. Three games into the season, and the relentless Varitek Army is already beating down my door. The demand? That I apologize immediately for having the gall to suggest that his career is on an accelerated down-slope after he hit roughly .220 over the last year-and-a-half. Color me skeptical, but I'm going to wait for another chunk of the next 159 games to pass before I'm convinced that a 37-year-old (as of tomorrow) catcher is capable of bouncing back. That said, I'm perfectly fine with his current pace: .167 average, 108 hits, and 108 home runs over a 162-game season. Look out, Barry Bonds!
6. Is it wrong that every time I hear that ubiquitous "Dengue fever" commercial on the radio, I wonder, "Hmmm, I wonder at what point this season J.D. Drew will come down with that?" It is wrong, right?
7. If you didn't already root for supremely talented, supremely complicated Royals pitcher Zack Greinke (subject of the most optimistic-bordering-on-fawning player profiles in Baseball Prospectus I can recall), then you will after reading this outstanding feature in the KC Star. The writer: Posnanski, of course. Greinke is a special talent, and it was encouraging to see that his first start of the season went so well.

8. Maybe it's because I have kids of my own now and my perspective has shifted in my old age, but whenever tragedy befalls a young person, my thoughts quickly turn to the parents, and I can't help but wonder how they will ever find the reservoir of strength to cope with such cruel fate and heartbreak. So it was both touching and terribly sad to learn yesterday that Nick Adenhart's father had spent much of the morning alone in the Angels' clubhouse, grieving at his son's locker. I can't comprehending going from such a prideful high -- watching your 22-year-old son pitch the best game of his young career -- to the most unimaginable low in a matter of hours. The poor family.
9. As for today's Completely Random Baseball Card:
We don't put much stock in curses around these parts anymore, but even we have to admit that if the "Angels Curse" doesn't exist, the franchise has at the very least had a history of horrific misfortune and tragedy that extends well beyond the logical. I've written often about Lyman Bostock, the gifted, engaging outfielder gunned down in his prime. Adenhart is among an unusually high number of Angels through the years to die in an automobile accident. Perhaps the most promising was Mike Miley, a former star quarterback at LSU who was considered the Angels' version of Robin Yount. It was expected that Miley and a young second baseman named Jerry Remy would be double-play partners for years to come, but Miley was killed in crash on Jan. 6, 1977, at age 23.
About Touching All The Bases
| | |
| --- | --- |
| | Irreverence and insight from Chad Finn, a Globe/Boston.com sports writer and media columnist. A winner of several national and regional writing awards, he is the founder and sole contributor to the TATB blog, which launched in December 2004. Yes, he realizes how lucky he is. |
Tweets by @GlobeChadFinn
browse this blog
by category
The best of Touching All The Bases